Plants of the Castlemaine District
Small-flower Mat-rush - native (Lomandra micrantha)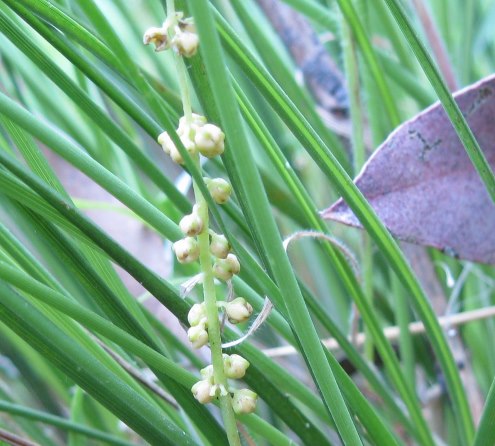 Family: Asparagaceae (Asparagus family).
Occurrence: Rare. Records for the east side of Metcalfe Flora Reserve.
The male and female flowers are on separate plants
Recognise
it long, green slender leaves
the stalked flowers resemble small Wattle Mat-rush flowers but are smaller and paler
the leaves much exceed the flowers.
Photos: Metcalfe Flora Reserve.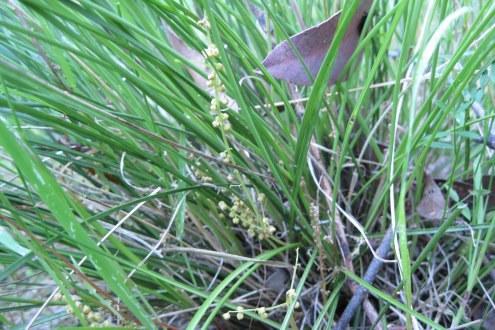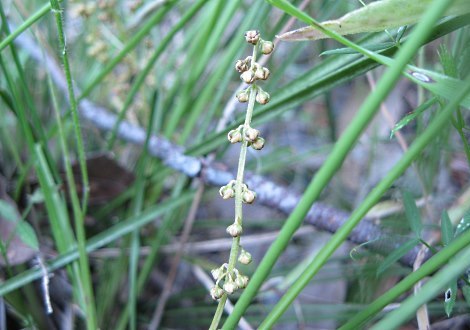 ---