Plants of the Castlemaine District
Wattle Mat-rush - native (Lomandra filiformis)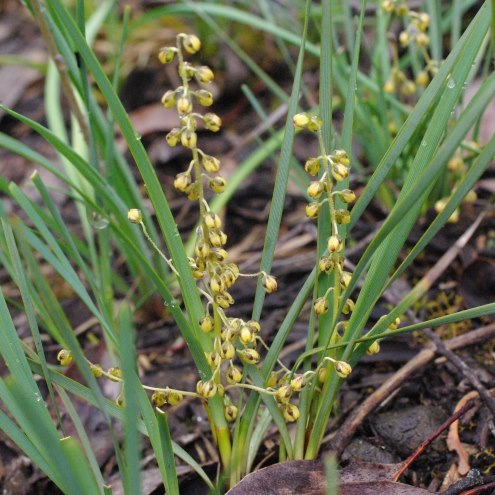 Family: Asparagaceae (Asparagus family).
Occurrence: Very common and very widespread, growing in bushland, woodland and grassland. It is perhaps the most widespread and common of the local bushland plants.
The male and female flowers are on separate plants.
Recognise:
it has tough, grass-like leaves
the leaves often have a bluish colour
the leaves are 10-20cm long, and often eroded at the tips
the flowers are a dull yellow, and resemble small sprays of wattle (and hence "wattle mat-rush").
Two subspecies occur.
subsp. filiformis. Leaves narrow, often inrolled, (to 1.5mm wide), with 1-3 minute points on the apex.
subsp. coriaceae. Leaves flat, usually 2-5mm wide, without small points on the apex, apex of leaf often eroded.
Photos 1: Mt Tarrengower. 2 Eureka. 3: Kalimna.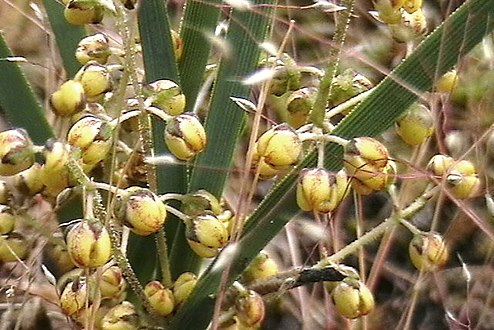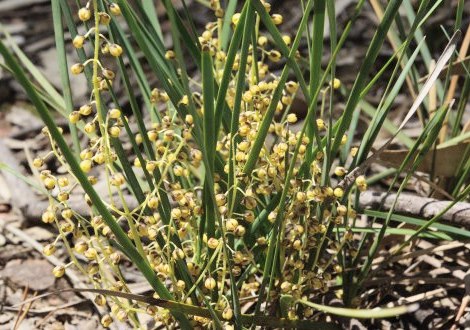 ---