Plants of the Castlemaine District
Poison Pratia - native (Lobelia concolor )
Family: Campanulaceae (Bluebell family).
Native of Eastern Australia.
Other names: It was formerly known as Pratia concolor.
Occurrence: Uncommon. Damp mud flats and seasonally wet places.
Identification:
it is prostrate
it has oval toothed leaves with an abruptly contracted base
the stems are often purple, are sometimes zig-zagged, and root at the nodes.
Photos: Garden specimens.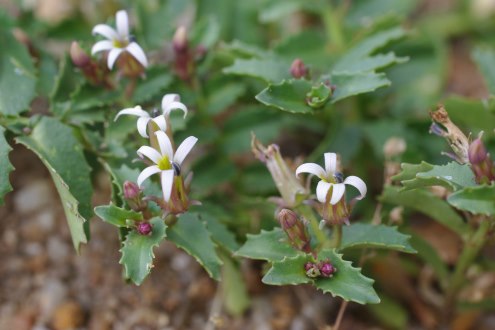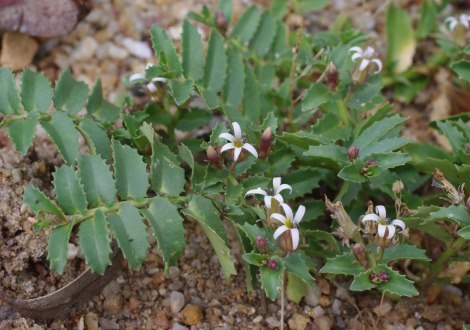 ---