Plants of the Castlemaine District.
Angled Lobelia - native (Lobelia anceps)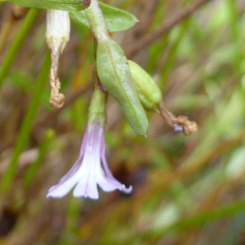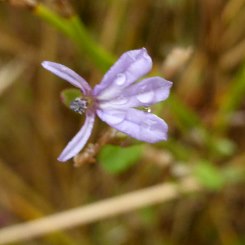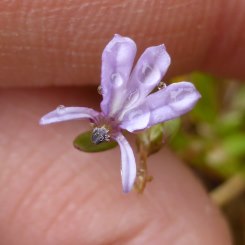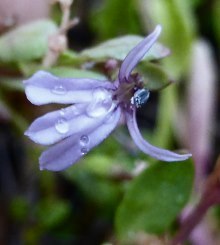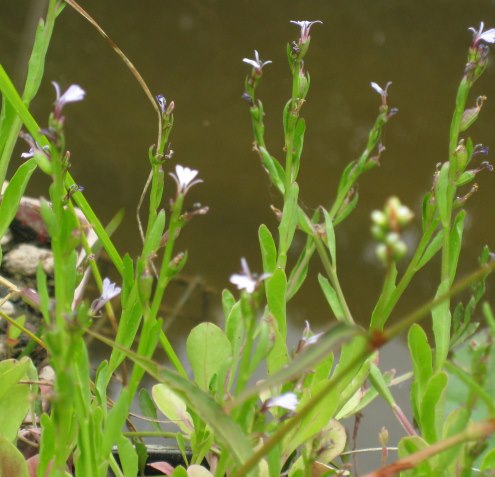 Family: Campanulaceae (Bluebell Family)
Occurrence. Uncommon. Wet areas e.g. drainage lines.
Identification:
it is a small (typically 20cm) semi-erect herb
the stems have narrow wings (and hence "angled")
the flowers are bluish-pale purple, and symmetrical about the vertical plane only
the leaves are almost stalkless and very shallowly toothed.
Lobelia: after Mathias de Lobel, b 1538, a Flemish botanist.
Photos: Angled Lobelia. 1-4: Flowers. Barkers Creek and Newstead. 5: Barkers Creek. All photos:Bonnie Humphreys.
---