scale bar = 1cm.
Toad Flax - introduced (*Linaria pelisseriana)

Family: Plantaginaceae (Plantain family).
Native of Europe and the Mediterranean region.
Occurrence: A weed of wasteland, woodland and grassland.
Identification:
it is a slender erect annual to about 30 cm
the leaves are very narrow (1 mm) and to about 2 cm long
the purple flowers are clustered along the end of the stems
the petals have a conspicuous backward-pointing spur.
Photo 1, 2: It has clustered flowers and narrow leaves, and the flowers have a conspicuous downwards-pointing spur. Barfold.
3: Pelisser's Toad-flax. Barfold. Castlemaine, showing the whole plant. Castlemaine Botanic Gardens.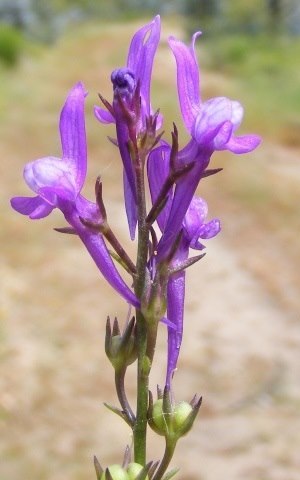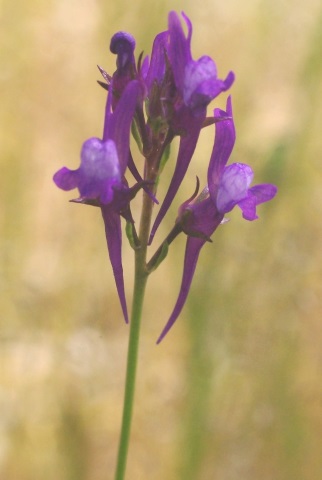 ---