Plants of the Castlemaine District
Hairy Stylewort - native (Levenhookia dubia)
Family: Stylidaceae (Triggerplant family).
Native.
Occurrence: Common.
Identification:
it is a tiny plant to about about two centimetres high
its flowers appear to have 4 petals
it has small oval leaves along the stalk.
Levenhookia: Named by Robert Brown in honour of Antony van Leeuwenhoek a Dutch pioneer of using a microscope.
As in Trigger Plants, the fifth petal is modified and encloses the stigma and anthers.
Photos: Kalimna, Castlemaine.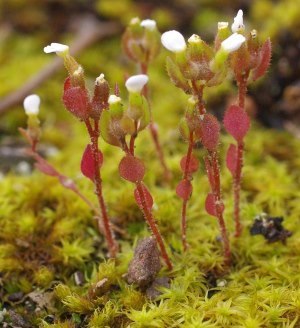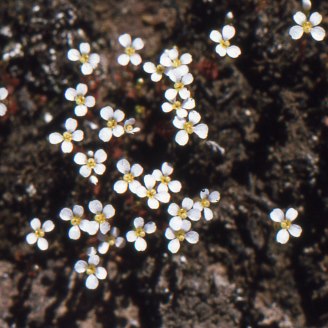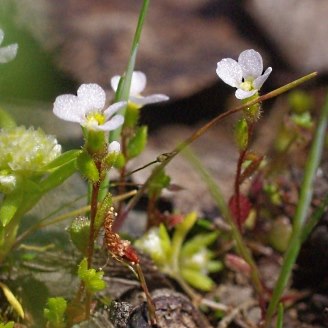 ---