Plants of the Castlemaine District
Pink Beard-heath - native (Leucopogon ericoides)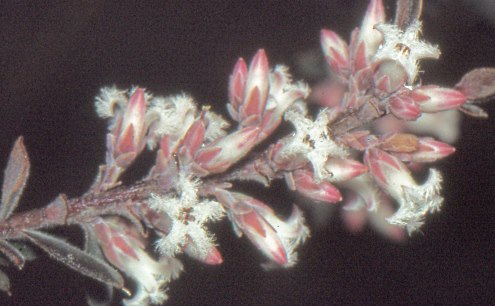 Family: Ericaceae (Erica family).
Native.
Occurrence: It is moderately common in parts of Fryers Ridge forest.
Identification:
it has tough sharp-pointed leaves
the veins in the leaf are more or less parallel to the main vein
the leaves are curved backwards
it has clusters of small pink or white tube flowers along the branches
the flowers are stalkless.
the insides of the petals are furry.
leuco: white; pogon a beard, referring to the bearded petals.
Photo 1, 2: Fryers Ridge. 3: Fryerstown.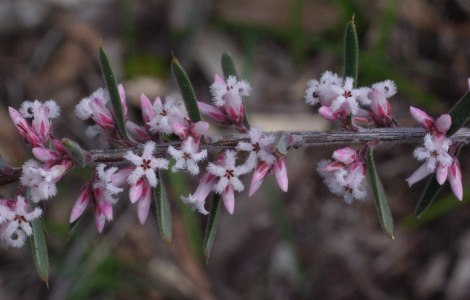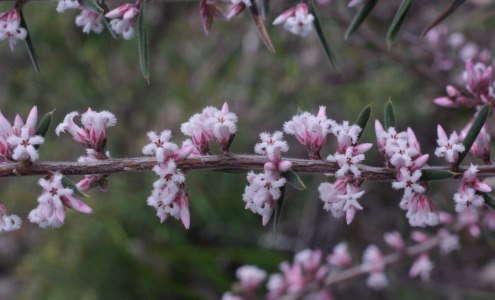 ---