Plants of the Castlemaine District
Hoary Sunray - native (Leucochrysum albicans var. albicans)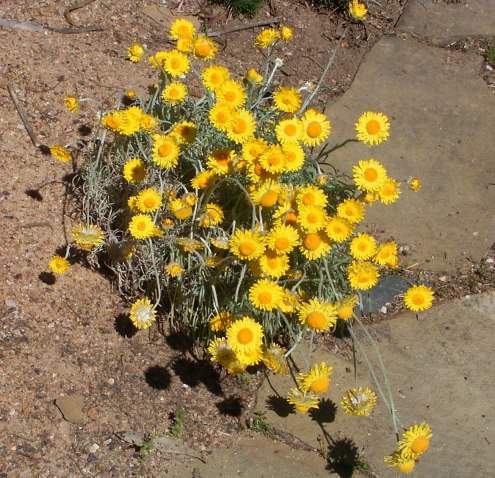 Family: Asteraceae (Daisy family).
Native.
Other names: It was formerly known as Helipterum albicans.
Occurrence: Scattered. It may be locally abundant. It appears to favour roads and railways e.g. beside the railway at Chewton and the Midland Highway at Harcourt. It was once abundant around the Harcourt railway station.
Identification:
has a basal tuft of narrow grey leaves
as in other Everlastings, the bracts at the base of the flower are membranous and spreading, in this case resembling yellow petals.
the flower stalk has a single terminal flower.
Photos 1, 2, 3: Garden specimens.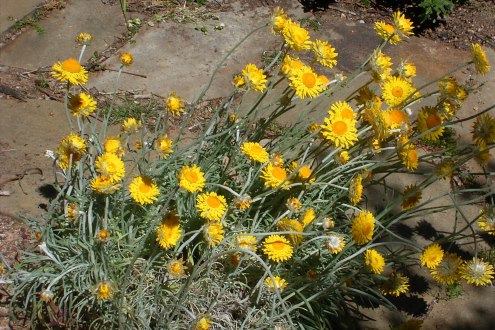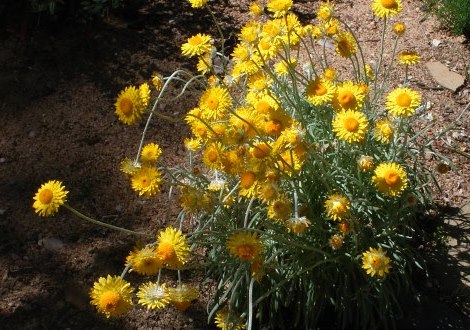 Hoary Sunray at the Harcourt railway station c1978.
---