Plants of the Castlemaine District
Wiry Buttons - native (Leptorhynchos tenuifolius)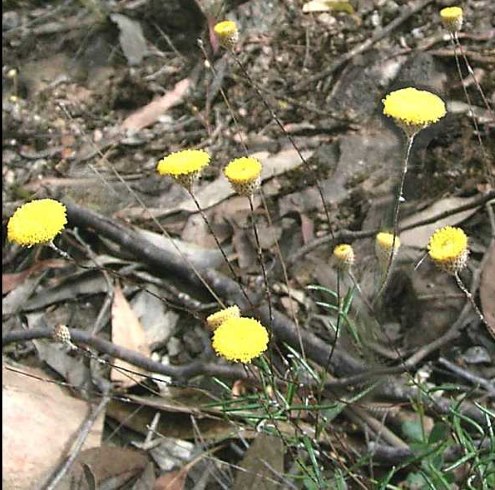 Family: Asteraceae (Daisy family).
Native.
Occurrence: Common.
Identification:
it grows to about 30cm high
its leaves are very narrow and wiry
it is usually branched
flowering stems are very slender and wiry
the seeds have 4 to 6 bristles
it flowers in late spring or early summer.
Photos: Fryers Ridge and Castlemaine.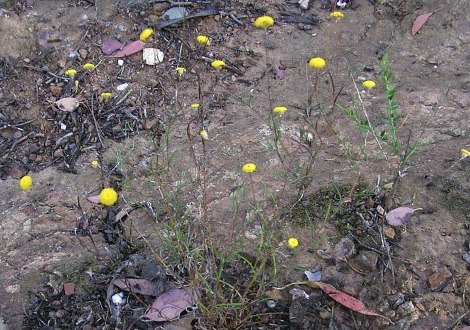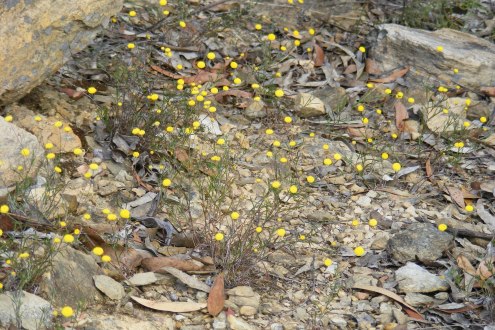 ---