Plants of the Castlemaine District
Heath Teatree - native (Leptospermum myrsinoides)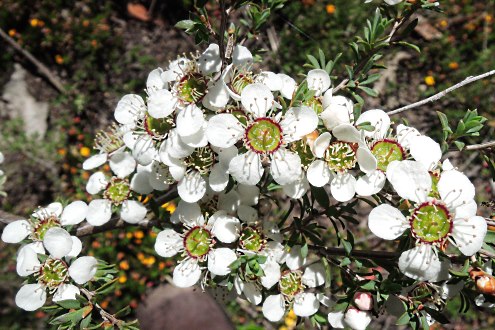 Family: Myrtaceae (Myrtle family).
Native. It has a wide distribution.
Occurrence: Localised. It is often locally abundant.
Identification:
it grows to a metre or more high
its leaves and fruit are hairless
it white flowers with 5 petals.
Photo 1: Porcupine Ridge. 2: Heath Teatree with silky-hairy leaves. 3: Fruit. Muckleford. 4: Muckleford. 5: Smiths Reef. Photo 2: Max Schlachter.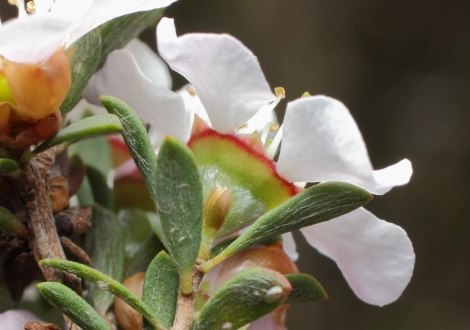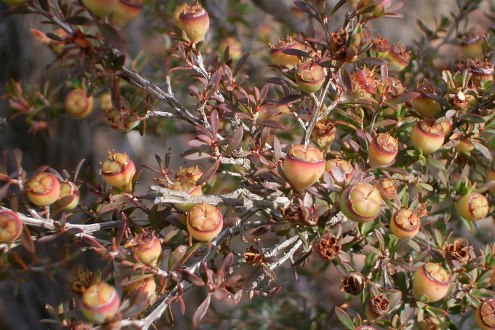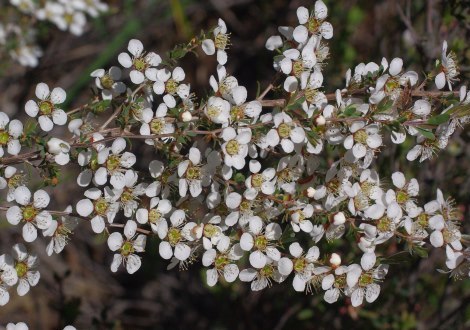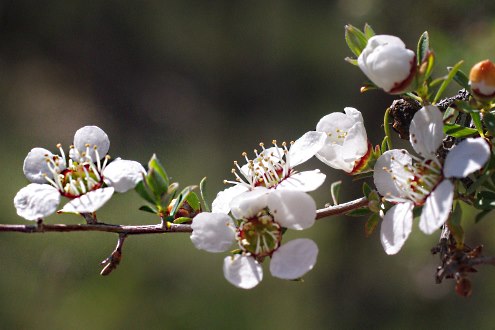 ---