Plants of the Castlemaine District
Woolly Teatree - native (Leptospermum lanigerum)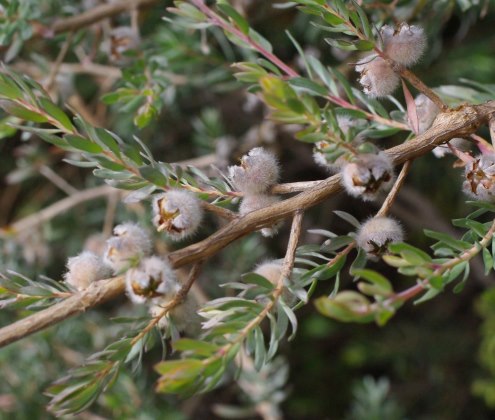 Family: Myrtaceae (Myrtle family).
Native.
Occurrence: Uncommon. It grows along southern streams e.g. Back Creek at Humboldt, Glenluce Springs.
Identification:
it grows to several metres high
its leaves and fruit are silky hairy.
This is close to its northern boundary.
Photo 1: Silky fruit. McArthur Park. 2: Loddon River at Glenluce Springs.
---