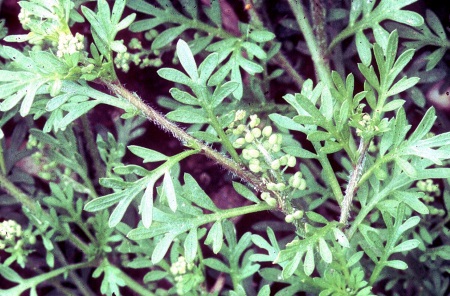 Family: Brassicaceae (Cabbage and turnip family).
Cosmopolitan.
Other names: Coronopus didymus.
Occurrence: Lesser Swinecress is a weed of gardens, pastures and waste areas. Uncommon in Central Victoria.
Identification:
the plant is prostrate or ascending
the stems are much branched
the leaves are divided into small leaflets
the flowers are small and white
the fruits have two parts which separate when ripe.
Photo: Garden weed. Castlemaine.

---