scale bar = 1cm.
Hairy Hawkbit - a weed (*Leontodon saxatilis)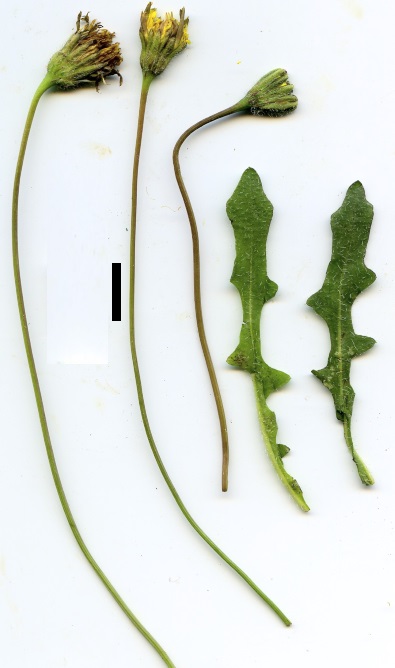 Family: Asteraceae (Daisy Family).
Native of Europe.
Other names:
Leontodon taraxoides
, Lion's Tooth.
Occurrence: Widespread and fairly common. However, it could readily be mistaken for one of the other dandelion-flowered daisies.
Identification:
it has dandelion-like yellow daisy flowers
the flowering stems are undivided and of uniform thickness
the leaves are in a basal rosette
the leaves are lobed; the teeth are more pronounced than those of Cat's Ear
the leaves are hairy with forked hairs, compared with Cat's Ear with unforked hairs
the flowering stems are not wider just below the flowers.
It is an environmental weed.
Photos 1,2,3: Hairy Hawkbit. Western Reserve, Castlemaine. 4: Floret. It does not have scales between florets.
The name Leontodon meaning lion's-tooth, refers to the toothed leaves; saxatilis: dwelling among rocks.
.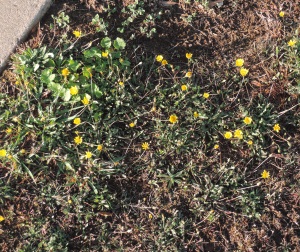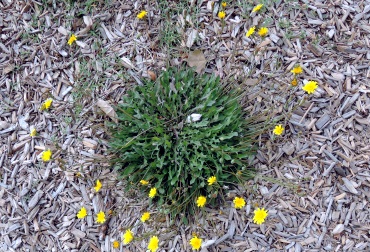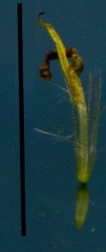 ---