scale bar = 1cm.
French Lavender - introduced (*Lavandula dentata)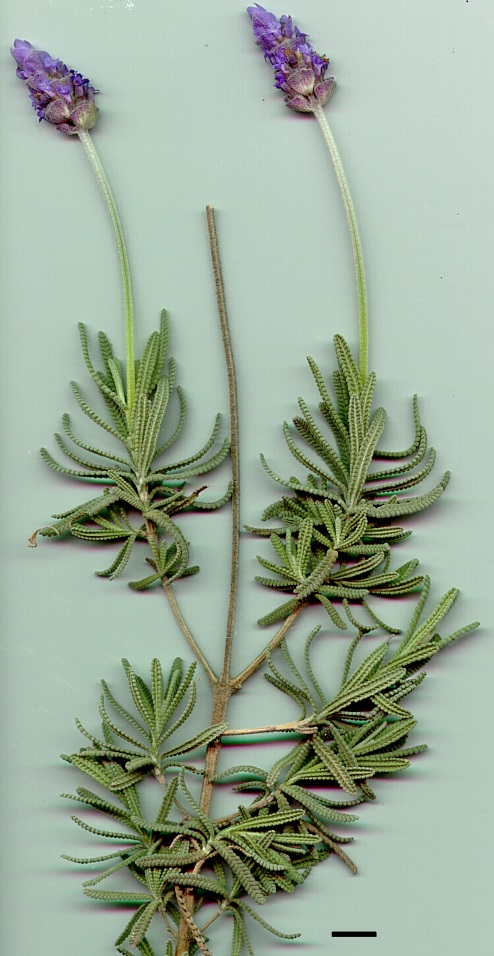 Other names: Toothed Lavender.
Family: Lamiaceae (Mint family).
Native of the Mediterranean region.
Occurrence: A minor weed, mostly close to townships.
Identification:
the purple (lavender coloured) flowers are in cylindrical clusters at the ends of the flowering stalks
the stems and leaves are softly downy, giving the plant a grey appearance
the leaves are distinctively toothed
the plant has a strong lavender smell when crushed.
Other lavenders are widely planted. In some parts of Australia lavenders are troublesome weeds. Topped Lavender or Spanish Lavender (Lavandula stoechas) is alo an occasional weed and can be distinguished by its untoothed leaves.
Photos: French Lavender. Nuggetty Ranges, Maldon.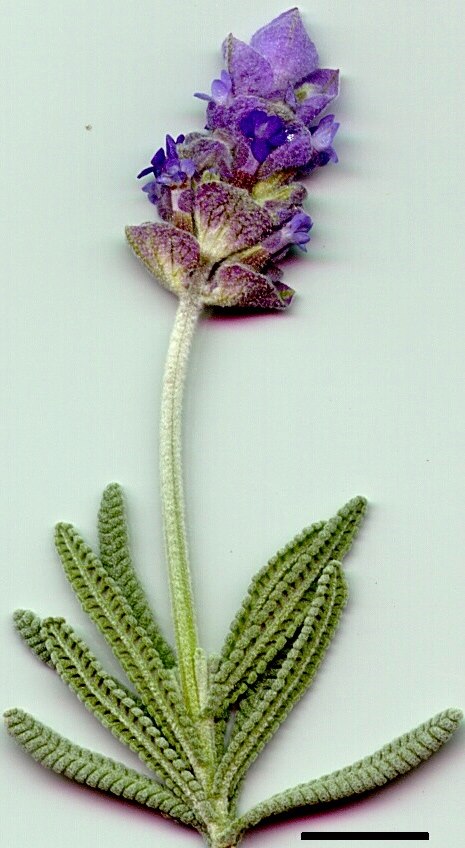 ---