Finger Rush - native (Juncus subsecundus)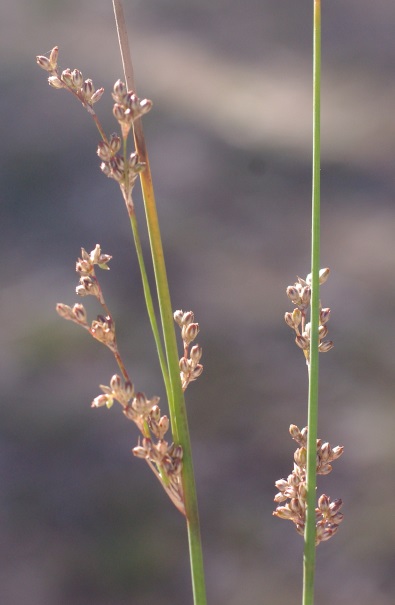 Family: Juncaceae (Rush family).
Finger Rush is a widespread, often in drier sites, sometimes growing in paddocks.
Identification:
the culms are dull green, erect, generally narrow, and wiry
the culms have 20-35 strongly raised striations which are easily counted
the seed cases are about equal to the tepals.
The flower clusters are variable, ranging from clustered flowers to widely separated flowers (similar to those of Remote-flowered Finger Rush). The clusters sometimes contain only a few flowers.
subsecundus: having flowers somewhat clustered on the one side.
Photo 1: The dense, broom like flower spray. 2,3: Broom Rush. Faraday.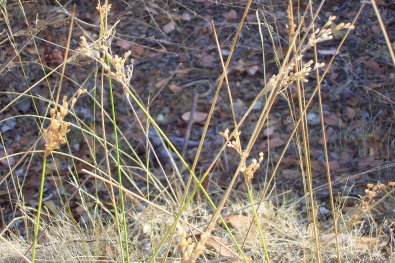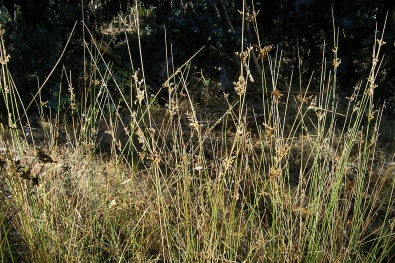 ---