Broom Rush - native (Juncus sarophorus)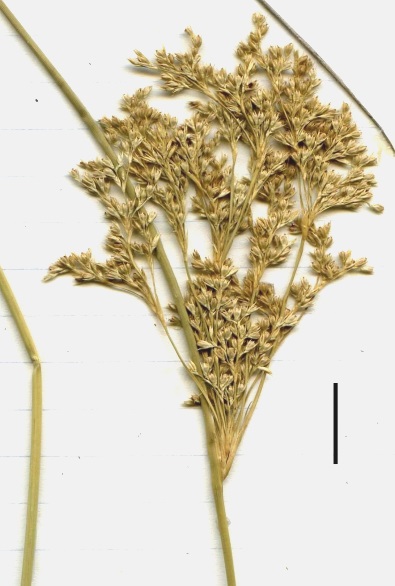 Family: Juncaceae (Rush family).
It is moderately common.
Identification:
the flowers are clustered into a dense, broom-like spray
the culms are dull green to bluish green
the culms have up to 50 strongly raised striations
the cataphylls (basal leaves) are dark reddish brown at the base
the seed cases are usually shorter than the tepals.
sarophorus
: refers to the broom-like flower sprays.
Photo 1: The dense, broom like flower spray. 2,3: Broom Rush. Faraday.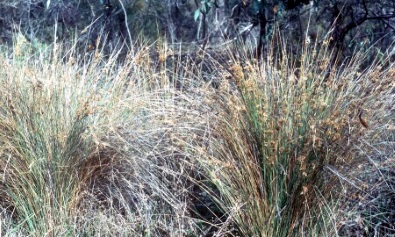 ---