Hoary Rush - native (Juncus radula)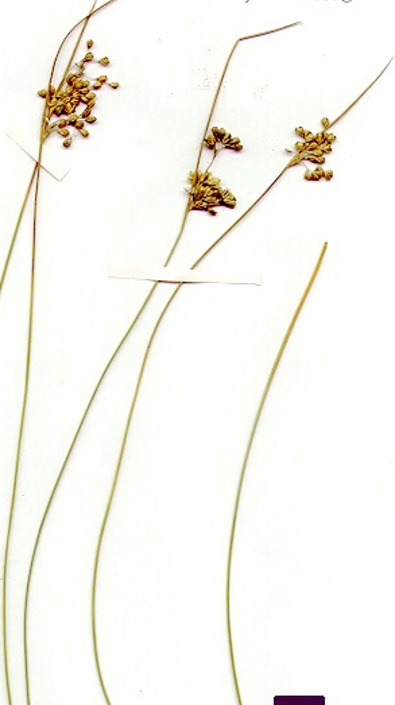 Family: Juncaceae (Rush family).
Occurrence: Uncommon. Mostly north of Castlemaine.
Identification:
the upper culm, the flowers stalks and the petals and sepals are rough, like very fine sandpaper
the culms are slender and erect
the pith is continuous and cobwebby
the culm has 12-30 strongly raised striations.
Remote-flowered Rush can be similar in appearance; however it has smooth stems and interrupted pith and is taller.
radula: rasp-like.
---