Capitate Rush - introduced (*Juncus capitatus)
Family: Juncaceae (Rush family).
Native to to Europe and Asia.
Occurrence: Commn It is widespread in grasslands and mud flats. Introduced.
Identification:
it is usually a diminutive rush, often 5cm high or less
it differs from other rushes in that the flower clusters are at the end of the culms, with a pair of leaves at the base of the flowers
the leaves are narrow and may be basal or terminal.
Occasional plants may grow to 10cm or more.
It is an environmental weed.
capitatus: forming a head.

Photos 1: Capitate Rush. Mt Moorul, Maldon. 2,3: Dried specimens. Castlemaine.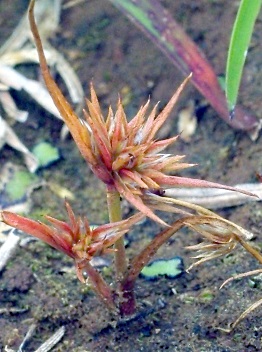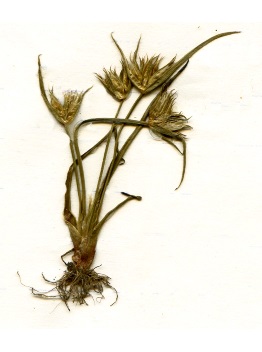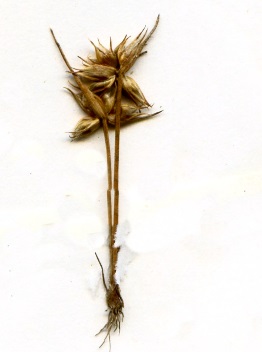 Capitate Rush. Castlemaine.
---