Is it a native?
Yellow Ixia - a weed (*Ixia maculata)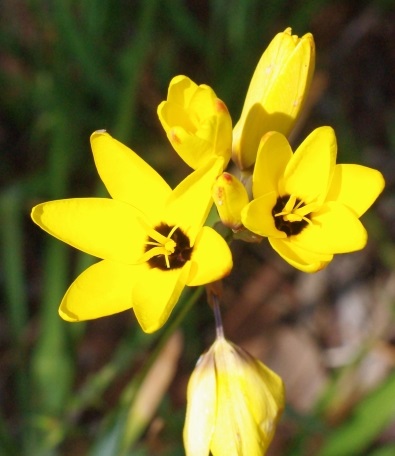 Family: Iridaceae (Iris family).
Native of South Africa.
Occurrence: Ixia is a fairly uncommon weed. It is a very troublesome weed in the Kaweka Wildflower Reserve, Castlemaine.
Identification:
the leaves are coarse and grass-like
the flowers appear to have six yellow petals (3 petals plus 3 sepals) with a darker throat
it produces numerous small underground bulbs, each of which can grow to a new plant.
It is found in old gardens. It may spread from the dumping of garden refuse. Once established it is very difficult to remove.
Photos 1 and 2: Yellow Ixia. Kaweka Reserve, Castlemaine.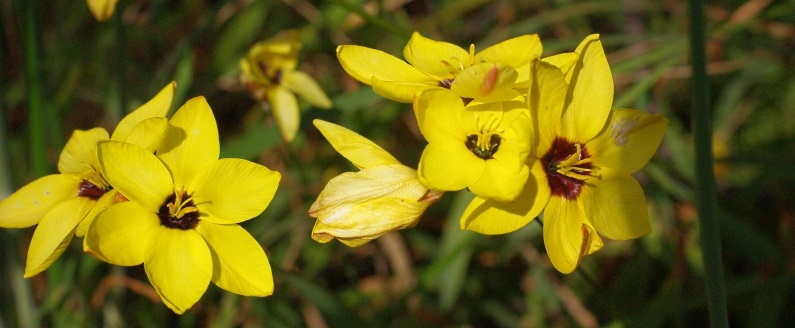 ---