Plants of the Castlemaine District
Swamp Isotome - a native (Isotoma fluviatilis)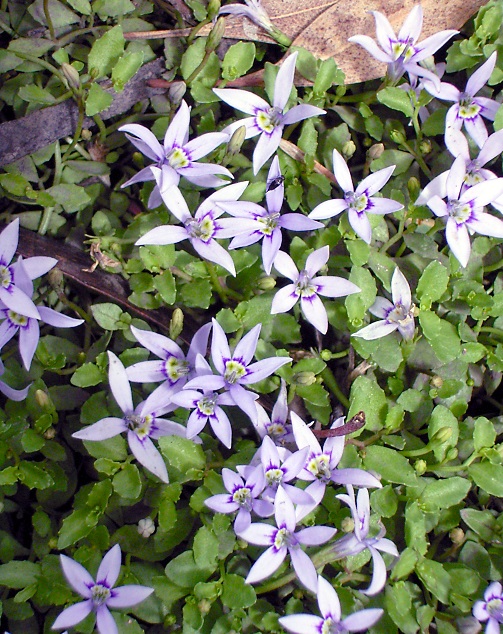 Family: Campanulaceae (Bluebell family).
Native to the Eastern States of Australia.
Occurrence: Swamp Isotome grows on damp flats e.g. mud flats beside dams or in seasonally wet paddocks. It may be abundant.
Identification:
the starry flowers are pale blue, with 5 narrow triangular lobes at the end of a tube
the base of the flower is often marked with yellow or blue
the flowers are on slender stalks
the plant is prostrate perennial, and flowers in summer.
Similar Native Species: Some of the pratias and lobelias grow in similar damp situations, but are less common.
Photo: Swamp Isotome. Mt Alexander.
---