Is it a native?
Morning Glory - introduced - (*Ipomoea indica)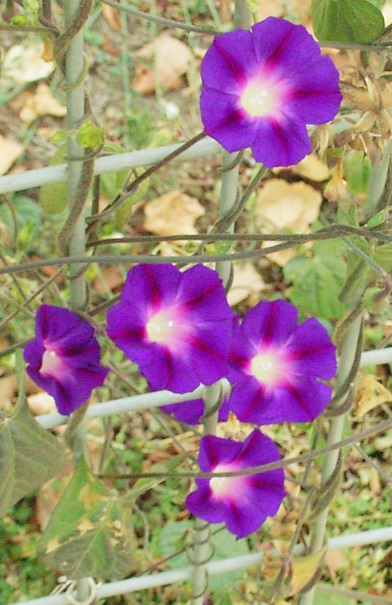 Family: Convolvulaceae (Convolvulus family).
Native to tropical regions.
Occurrence: Uncommon. Probably too cold or dry for it to thrive in Central Victoria.
Identification:
it is a rampant climber
the intense blue flowers are large and funnel-shaped.
Photos: Morning Glory. Garden specimen, Castlemaine.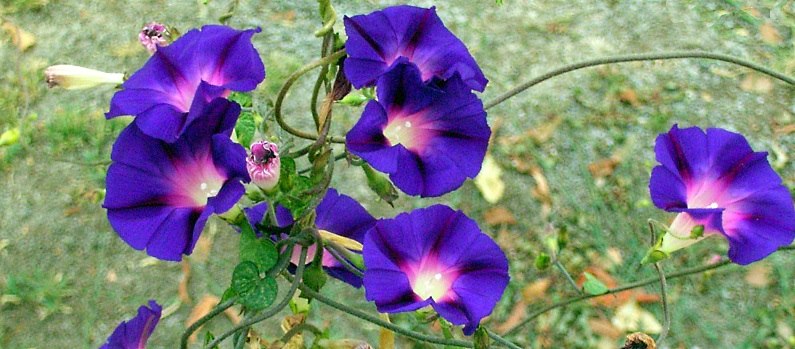 ---