Scale bar = 1cm.
Smooth Cat's Ear - a weed (*Hypochaeris glabra)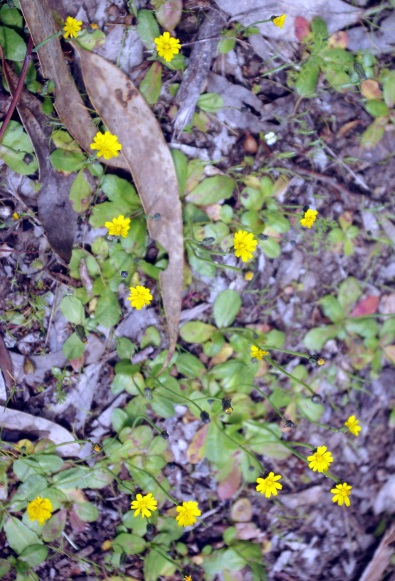 Family: Asteraceae (Daisy Family).
Native of Europe.
Other names: Annual Flat-weed. It is sometimes spelled
Hypochoeris
.
Hypochaeris
shares the name "Flat Weed" with
Plantago lanceolata
.
Occurrence: Widespread and common in weedy places, grasslands and forests. It may be locally very abundant.
Identification:
the flowers are on unbranched and leafless stalks
The stalks rise from a rosette of basal leaves
the leaves are shallowly toothed, and are hairless or with a few stiffish hairs
there are translucent scales between the developing seeds.
Photos 1: Smooth Cat's Ear in forest. Chewton.
2: Flowering specimens. Castlemaine.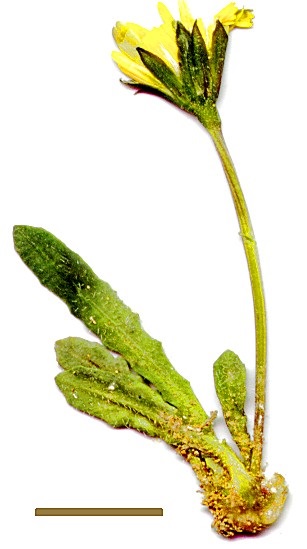 A distinguishing feature of Hypochaeris is the presence of scales bewtween the seeds.
---