Plants of the Castlemaine District
Shining Pennywort - a native (Hydrocotyle sibthorpioides)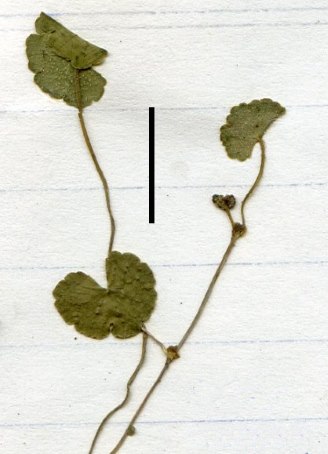 Family: Araliaceae (Star-hair family).
Native.
Occurrence: Uncommon. Wet low lying areas. It sometimes grows in well-watered lawns.
Identification:
it is a small spreading plant, which roots at the nodes
the leaves are shiny and may be untoothed or shallowly-toothed
it grows in wet areas.
Photo 1: Herbarium specimen from Glenluce 1981. 2: Dense mat of Shining Pennywort. Anglesea.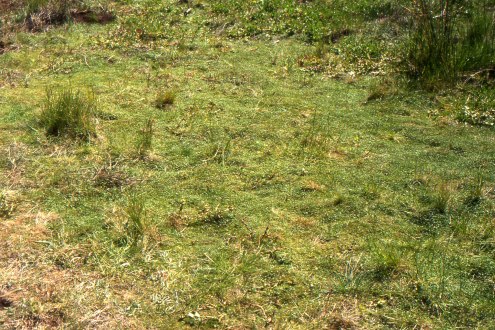 ---