Plants of the Castlemaine District
Shrub Violet - a native (Hybanthus floribundus)
Family: Violaceae (Violet family).
Native of Australia.
Occurrence: Rare.
Identification:
it is an small shrub
the leaves are narrow
the two-lipped flowers are grey-blue.
Some of the local long-term naturalists reported that Shrub Violet once (1950s) covered hillsides in Muckleford. Shrub Violet is no longer found in these locations.
Photos 1: Unknown location 2: Bendigo. 3: Muckleford.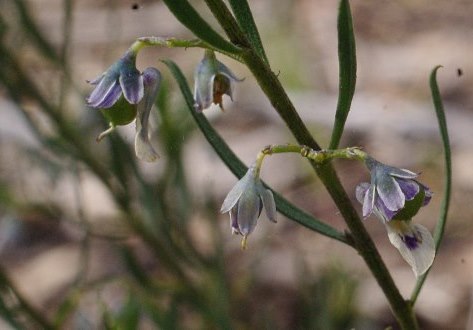 ---