Plants of the Castlemaine District
Moss Sunray - native (Hyalosperma demissum)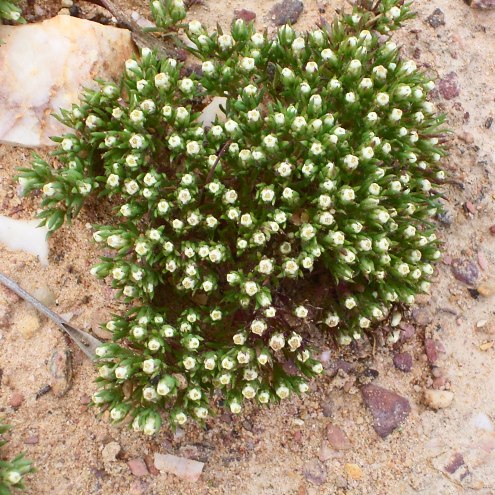 Family: Asteraceae (Daisy family).
Native.
Other names: Helipterm demissum.
Widespread.
Identification:
it is a tiny daisy to a few centimetres high
it has narrow pointed leaves
the flower is surrounded by small bracts with one flower in the head.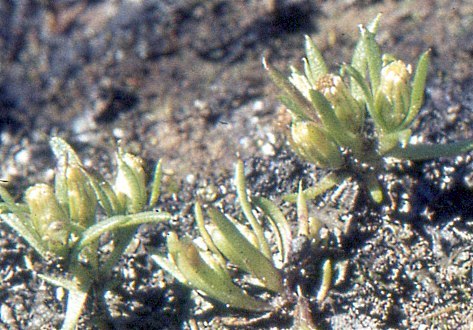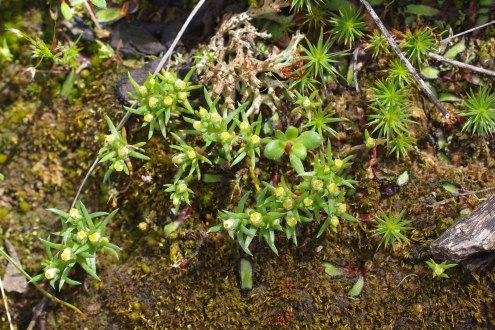 Photos. 1: Barkly. 2-4: Kalimna, Castlemaine. 3: Some lichen (centre top), hair-grass (top left corner) and moss (right side) are also present.

---