Plants of the Castlemaine District
Common Hovea - native (Hovea heterophylla)
Family: Fabaceae (Pea family).
Native.
Other names: Hovea linearis.
Widespread.
Identification:
it is a small sub-shrub
it has blue pea flowers in late winter - early spring
the leaves are variable in shape, from almost circular to long-eliptical (and hence the name heterophylla).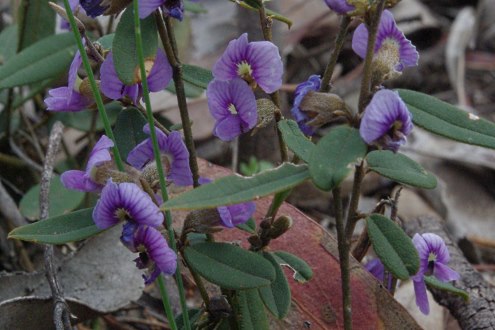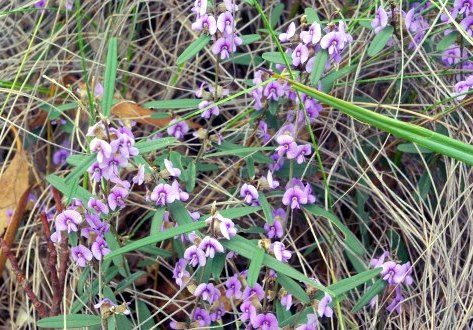 Photos. 1: Flowers and leaves. 2: A dense patch. It often scarcely exceeds the grass tussocks.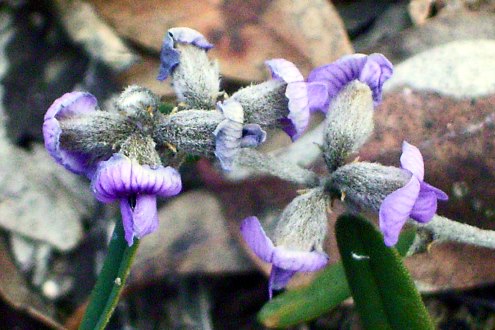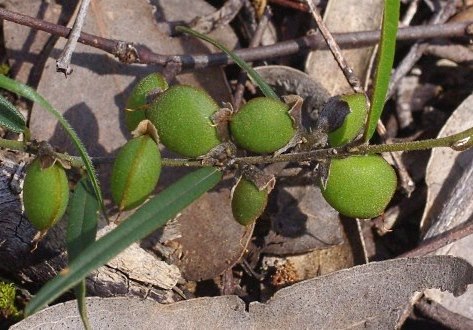 3: Flowers 4: Pods. All: Kalimna, Castlemaine.
---