Plants of the Castlemaine District
Buchan Weed - introduced (*Hirschfeldia incana)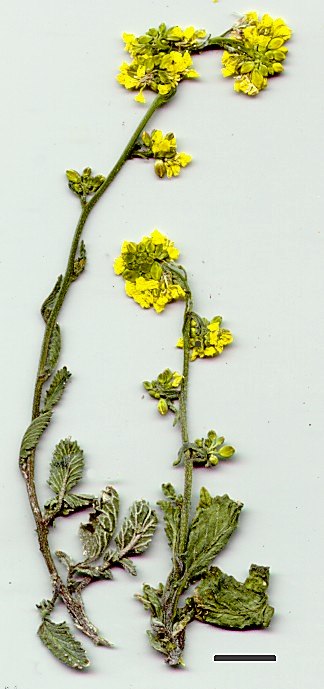 Family: Brassicaceae (Cabbage family).
Other names: Hoary Mustard [incana means hoary.]
Native of the Mediterranean region.
Occurrence: Uncommon.
Identification:
it has lobed leaves with the central lobe the largest
the fruit are pressed against the stems
the ripe fruit have a terminal beak which is swollen and usually contains a seed.
Image: Herbarium specimen. Maude.


---