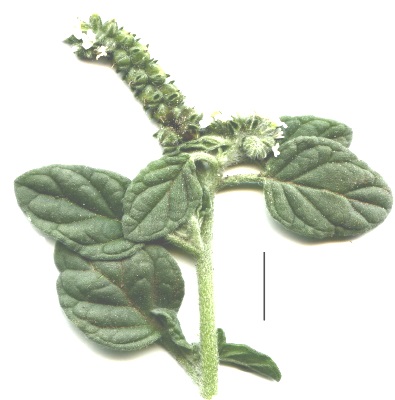 Family: Boraginaceae (Borage family).
Native of the Mediterranean region.
Occurrence: Scattered localities. It may be locally abundant.
Identification:
the flowers are white
the flowers are along a coiled stem, which straightens as the flowers mature
the leaves are oval and grey-green on the upper surface; they are paler beneath
the plant is spring and summer growing. It dies down in autumn.
Common Heliotrope is a noxious weed in some States, and an environmental weed in Victoria. It is toxic to stock. Common Heliotrope was recorded very soon after European settlement in South Australia, and it has been suggested that it is a native Australian plant. In Central Victoria it grows in weedy places and is unlikely to be a local native. It is an annual.
Similar species: Other members of the Borage family with coiled flower stems differ in flower colour, or in the leaves.
Photos 1: Common Heliotrope, Nuggetty.
2: A carpet of Heliotrope. Sutton Grange.
3: Common Heliotrope, Barinhghup.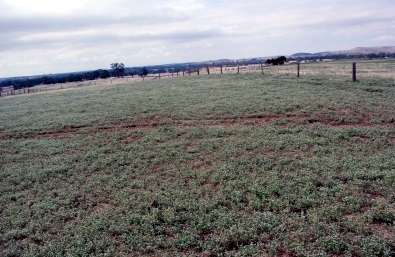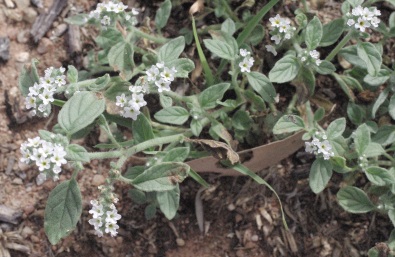 ---