scale bar = 1cm.
Jerusalem Artichoke - introduced (*Helianthus tuberosus)
Family: Asteraceae (Daisy family).
Native of North & South America.
Occurrence: Uncommon weed. Often planted as a vegetable.
Identification:
it grows to several metres high
its has large yellow daisy flowers
it has tubers below ground level.
Jerusalem Artichokes are cultivated for the edible tubers. Spread is often by dumping of garden refuse. Jerusalem Artichhokes are related to the Sunflowers.
Photos 1: Jerusalem Artichoke growing beside Barkers Creek, Gingell St. 2: Flowers resemble small sunflowers. 3: Leaves showing upper and lower surfaces. Garden specimen.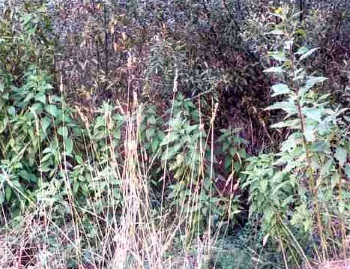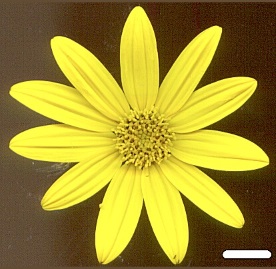 ---