Plants of the Castlemaine District
Purple Coral-pea - native (Hardenbergia violacea)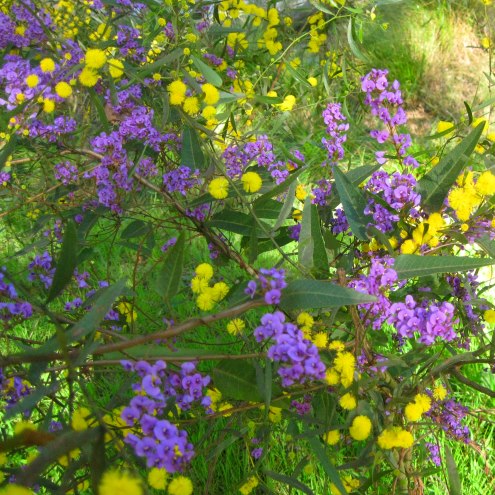 Family: Fabaceae (Pea family).
Native.
Other names: Sarsaparilla.
Widespread.
Identification:
it prostrate or climbing
it has blue-purple pea flowers
the leaves are large (c5cm long) and tapered.
Name. Hardenbergia: after the Austrian Countess Franziska von Hardenberg, who was sister of Baron von Hugel.
Photos. 1: Purple Coral-pea climbing a wattle. Chiltern. Here some of the peas have climbed to well over head height.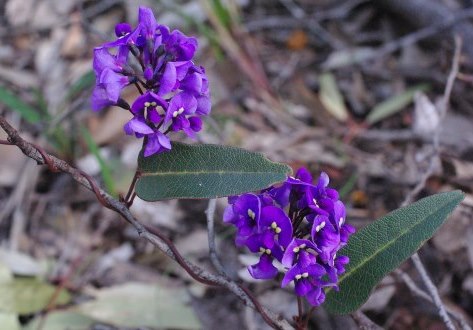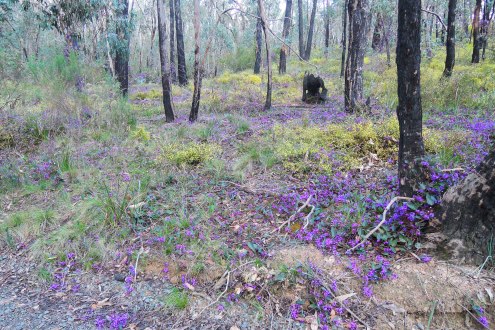 2: In flower. Kalimna, Castlemaine. 3: Dense regeneration after a bush fire. Nener Track, Humboldt.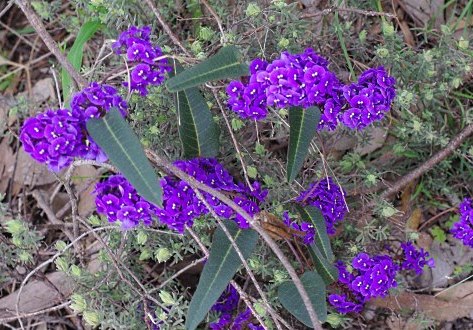 4: Prostrate plant. Kalimna. 5: Hardenbergia hedge. Wangaratta.
---