scale bar = 1cm.
Rough Raspwort - a native (Haloragis aspera)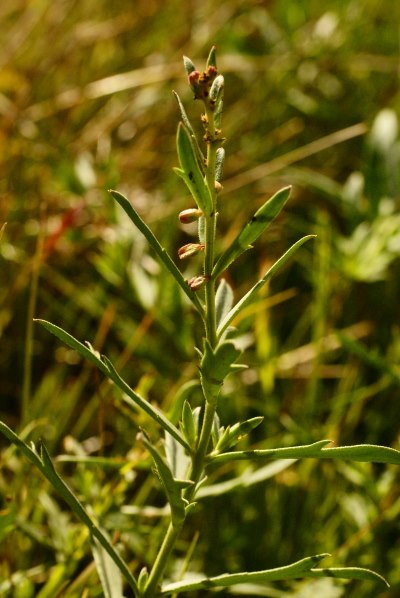 Family: Haloragaceae (Raspwort family).
Native of Australia.
Occurrence: Grows in seasonally wet areas.
Identification:
it is an erect herb to about 30cm high
the leaves have several distinct teeth
the leaves are shortly stalked and single (not opposite pairs)
the flowers are small and not showy.
It differs from the raspworts (Gonocarpus) in that Haloragis has one-seeded fruit. It differs from Varied Raspwort in being a more slender plant, and its leaves are narrow with a single tooth on each side.
Photo: Raspwort. Moolort wetlands.

---