Plants of the Castlemaine District
Bushy Needlewood- native (Hakea decurrens subsp. physocarpa)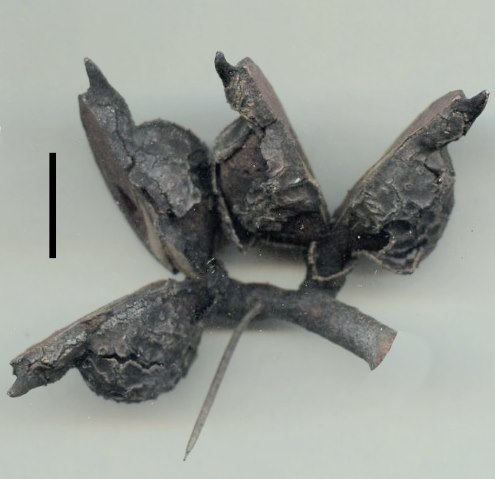 Family: Proteaceae (Protea family).
Native.
Widespread.
Identification:
it is a prickly shrub with sharp wire-like leaves
it has white to pink spider-flowers
it has hard woody fruit.
The fruit can remain unopened on the plant for many years. They open after a fire, or when the parent dies, to release the seeds.
When not in flower, Bushy Needleood can be confused with Spreading Wattle. Both have sharp, needle leaves. Some differences:
Bushy Needlewood has cylindrical leaves; those of Spreading wattle are slightly angular.
the stems of Bushy Needlewood are often red
unlike the wattle, leaves of Bushy Needlewood taper to an extended point
Hakeas have persistent woody fruit; wattles have pods.
Photo 1: Two fruits of a dead Bushy Needlewood. The fruit have opened to release the seed. Castlemaine.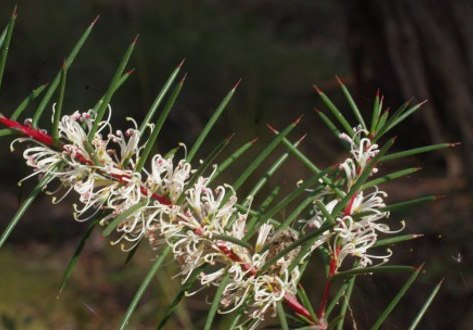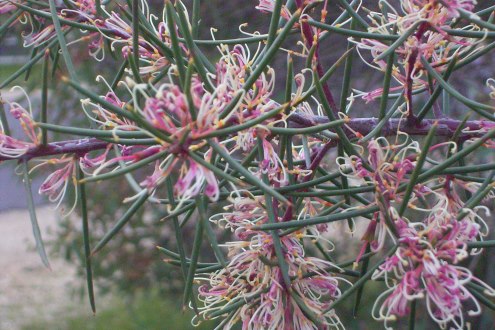 2: Green Gully Road. Glenluce. 3: Planted specimen in a Castlemaine nature strip. Pink-flowered forms are often selected by nurseries.
---