Plants of the Castlemaine District
Primrose Goodenia - native (Goodenia blackiana)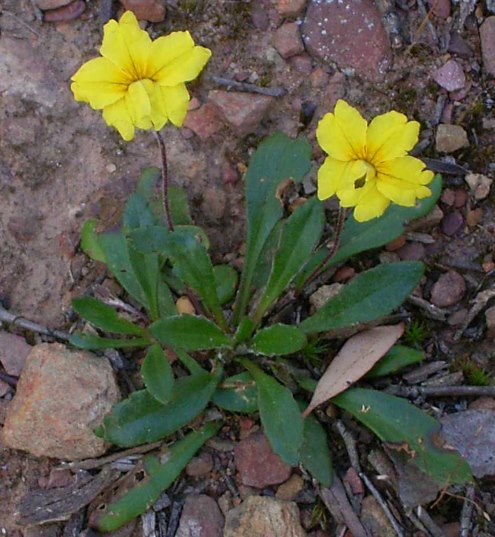 Family: Goodeniaceae (Goodenia family).
Other names: Black's Goodenia.
Native.
A common bushland plant. It often grows on bare ground e.g. pathways.
Identification:
it has a rosette of glossy, slightly toothed leaves.
the yellow flowers are not symmetrical radially - the upper and lower petals are of different sizes.
Name. Goodenia: after Dr. Goodenough, who was vice-president of the Royal Society, and an authority on seaweeds and sedges.
Photos: Castlemaine.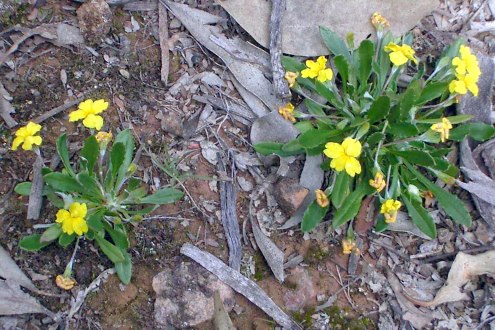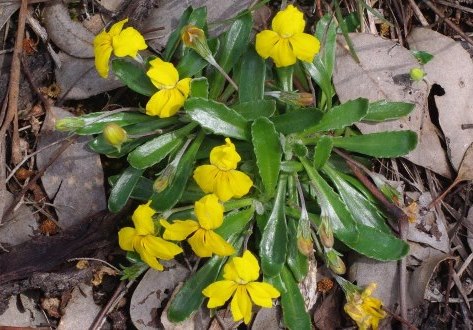 ---