Plants of the Castlemaine District
Waxlip Orchid - native (Glossodia major)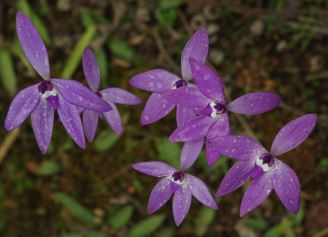 Family: Orchidaceae (Orchid family).
Native of Eastern Australia.
It is a very common and widespread orchid. It is easily recognised:
it is usually abundant
it has large purplish flowers
the labellum is white and purple, resulting in a conspicuous white patch in the centre of the flower
it flowers in spring
it has a single leaf at the base of the plant.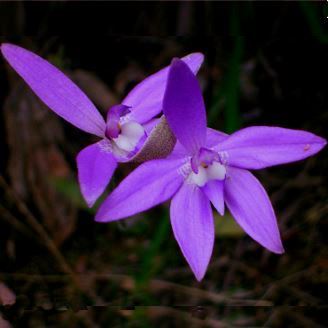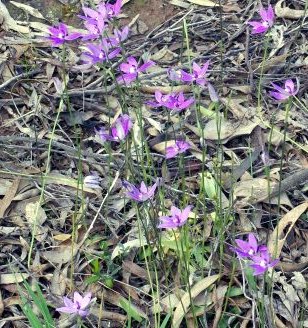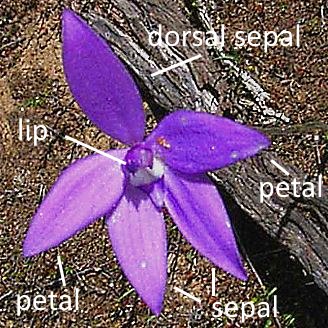 Photos: Waxlip Orchids. 1: Heathcote. 2: Barkly. 3: Kalimna. 4: Eureka.

---