Plants of the Castlemaine District
Golden Pennants - native (Glischrocaryon behrii)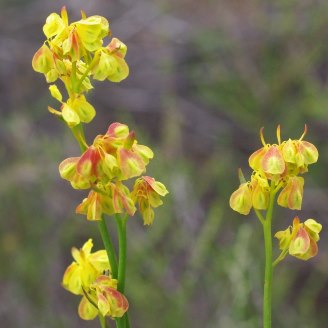 Family: Haloragaceae.
Native.
Occurrence: Rare near Castlemaine, growing in small areas of Muckleford forest. It is a common plant of the Bendigo Whipstick.
Identification:
it is a herb to about 50cm high
the leaves are usually in opposite pairs
it has showy yellow flowers, sometimes turning red as they mature
the fruit are two-winged.
Name. Glischrocaryon: Greek glischros glutinous; caryon nut, referring to the sticky fruit.
Photos: Kamarooka.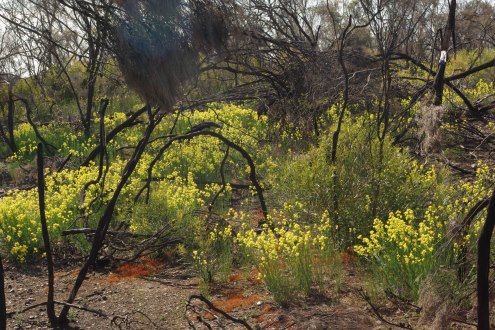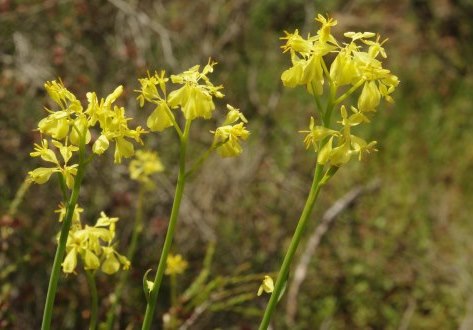 ---