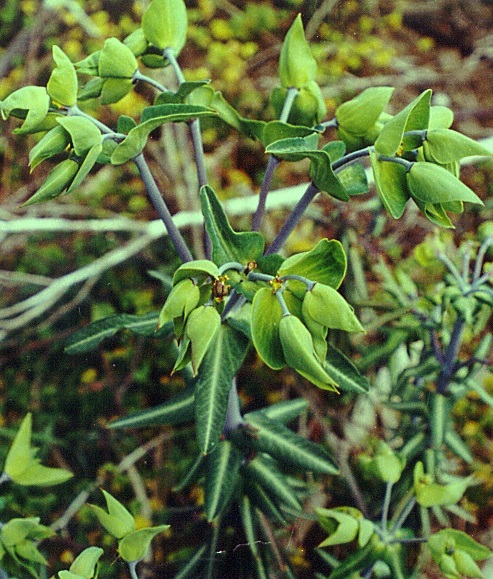 Family: Euphorbiaceae (Euphorbia, Rubber Tree family).
Native of Europe.
Occurrence: Uncommon weed.
Identification:
it has milky sap
it is an erect plant to about a metre; it may have side branches at the base
the erect stem branches at the top; these branches carry the flowers
the leaves at the base are long and narrow with a prominent central vein; the upper floral leaves are shorter, broader and greener.
Most occurrences are probably from garden refuse.
Name. Euphorbia: an ancient name, after a Greek physician Euphorbus.
All photos: Caper Spurge. North German Mine, Maldon. Photographer: Wendy French.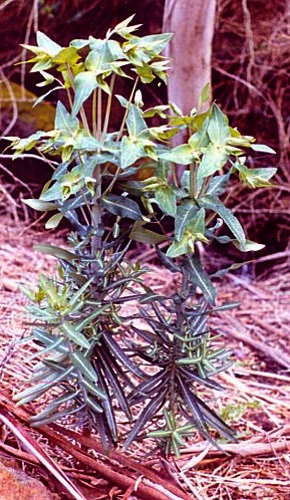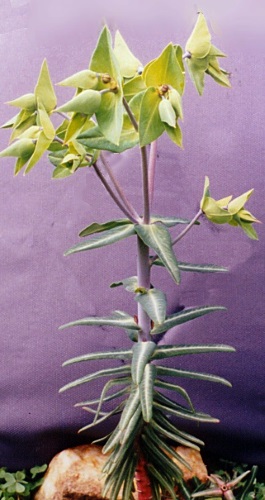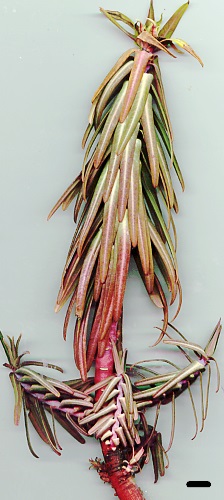 ---