scale bar = 1cm.
Mealy Bundy - native (Eucalyptus nortonii)
Mealy Bundy is similar to Long-leaved Box. It differs in that the buds and fruit are powdered white and the juvenile leaves are silvery (green in Long-leaved Box).
Intermediates between the two species are very common. Mealy Bundy has a scattered distribution. It is moderately common to the south e.g. the southern parts of Strathlea forest, and near Daylesford.
Recognise Mealy Bundy
it is usually a spreading, often straggly, tree
the buds and fruit are powdered white
the juvenile/sucker leaves are round, in opposite pairs, and silvery.
Sucker leaves can usually be found, even on very old trees.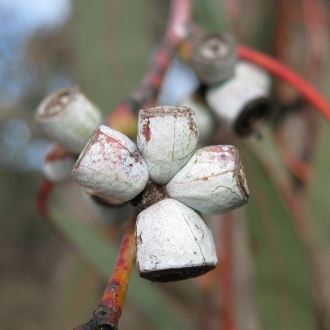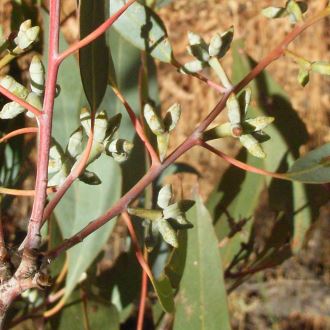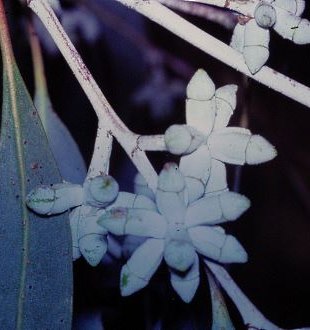 1, 2: Fruit and buds are powdered white. Mt Beckwith. 3: Buds. Mt Lofty.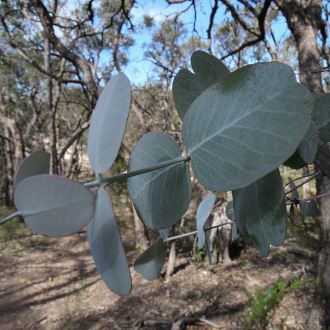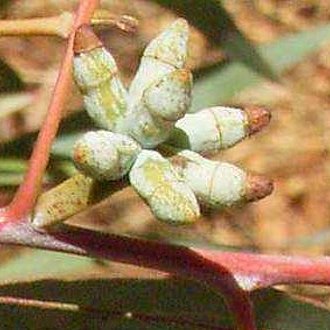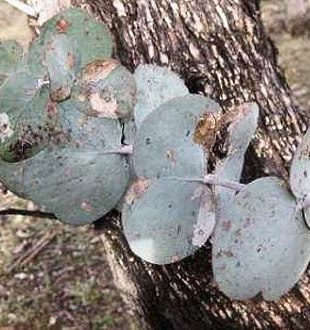 4: Juvenile leaves. Porcupine Ridge. 5, 6: Buds and juvenile leaves. Mt Beckwith.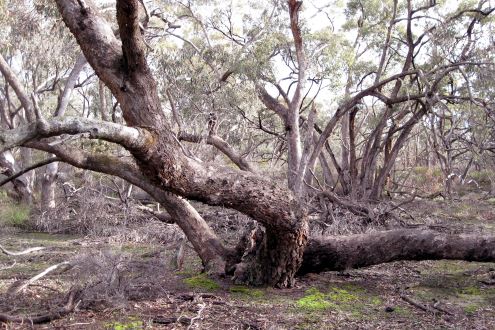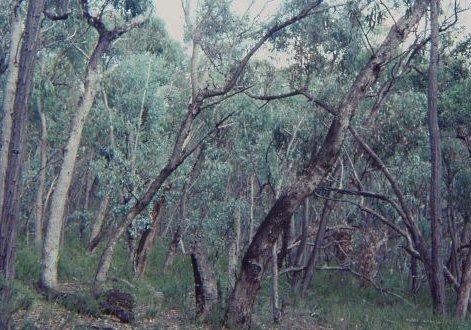 7: Spreading tree. Mt Beckworth. 8: The leaves have a bluish tinge. Sailors Gully.
---