scale bar = 1cm.
Red Stringybark - native (Eucalyptus macrorhyncha)
Red Stringybark us a very common and widespread tree in the hilly dry goldfields forests, and is by far the most common local stringybark.
Distinguishing features include
the stringy bark which spirals around the trunk
the buds which have tapering beaked caps
the thin, bristly juvenile leaves.
The much less common Small-leaved Brown Stringybark has thick, leathery, smooth and glossy juvenile leaves and glossy adult leaves. Its bark also spirals around the trunk.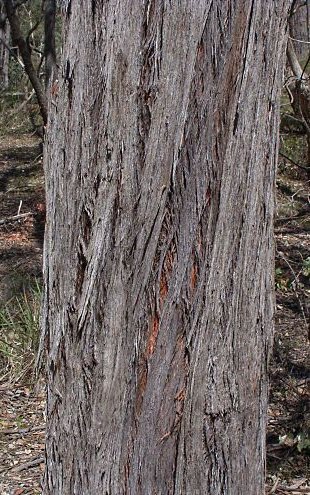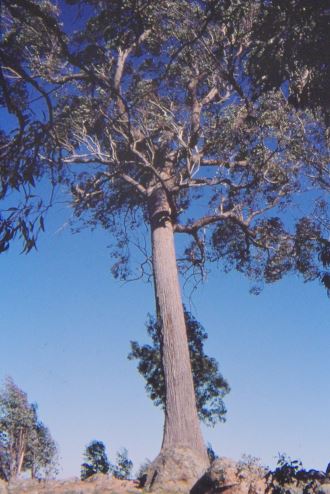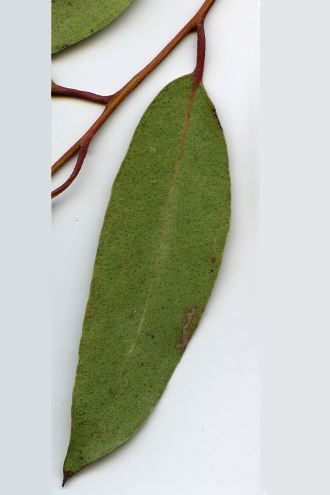 1: The distinctive stringy bark. Eureka. 2: A majestic Red Stringybark. Canberra. 3:Leaf.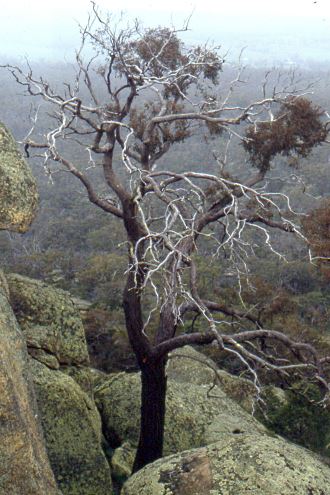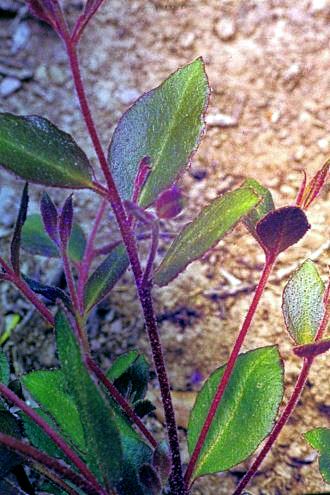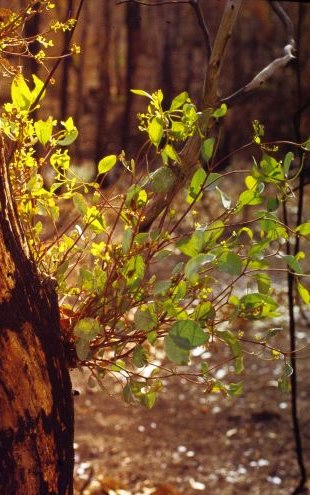 4.Red Stringybark. Kooyoora. 5: Juvenile leaves. Muckleford. 6. Suckering after fire. Muckleford.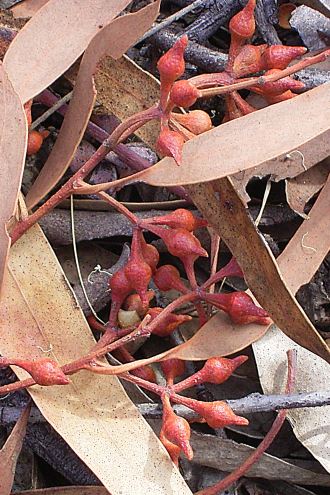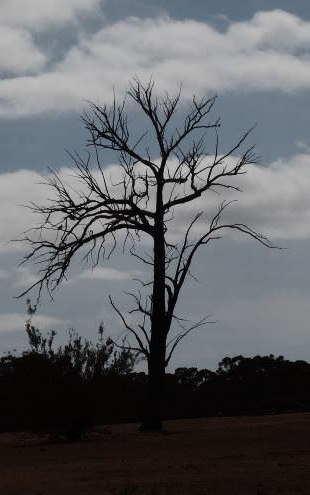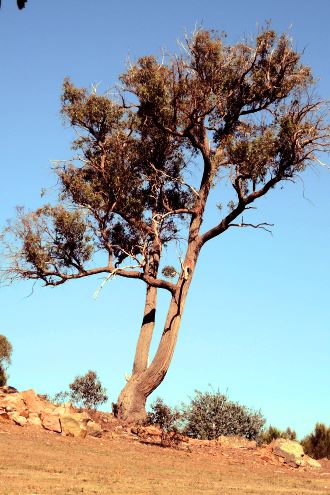 7: Buds are beaked. Eureka. 8; Red Stringybarks are severely affected by drought. Walmer. 9: A wind swept Red Stringybark. Chewton.
More Red Stringybark photos
---