scale bar = 1cm.
Silver-leaf Stringybark - native (Eucalyptus cephalocarpa)
Other names: Silver Stringybark, Mealy Stringybark.
Silver-leaf Stringybark can be recognised by
the silvery juvenile leaves, which are oval, silvery, and in opposite pairs
the adult leaves are also often silvery and may be in opposite pairs.
the rough, stringy bark.
It is rare in this district. All records have been in an east-west band from Metcalfe to Glenluce. Silver-leaf Stringybark was once abundant in the Ringwood-Blackburn districts.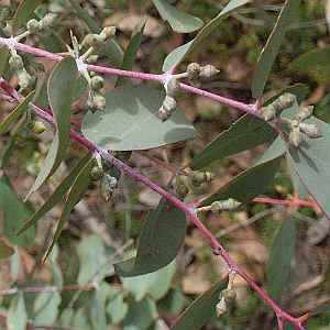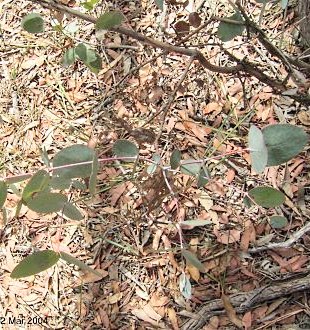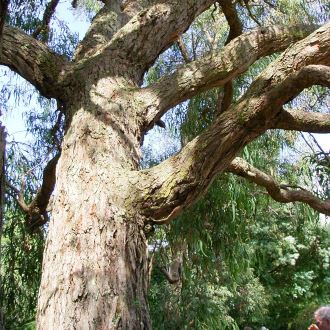 1. Buds. 2: Juvenile leaves. Metcalfe. 3: Bark. Bairnsdale.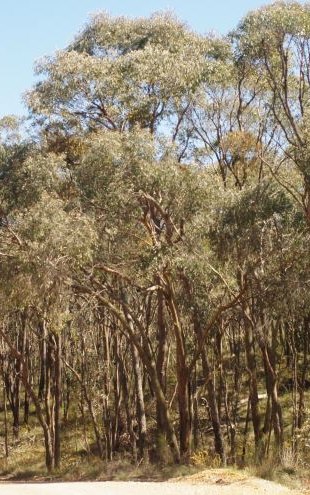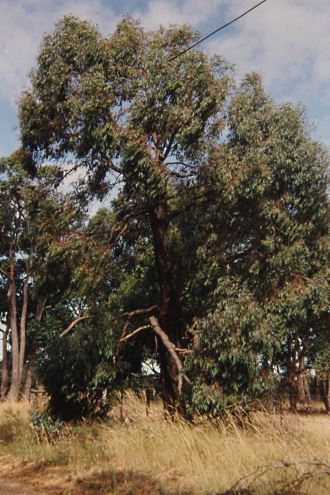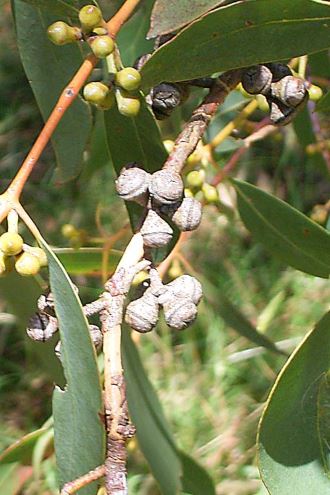 4: Clump of Silver-leaf Stringybark. Fryers Ridge. 5: Metcalfe. 6: Fruit.
---