scale bar = 1cm.
White Box - native (Eucalyptus albens)
White Box grows to a large tree. It has a scattered occurrence localy e.g. north of Maldon, parts of Chewton, Expedition Pass and Muckleford Forest. White Box grows along a section of Odgers Road (near the Kangaroo sign).
It is similar to Grey Box. Disinguishing features include:
the large, round, silvery juvenile leaves; these resemble those of Red Box, but are larger
the finely fibrous grey bark
the white-powdered buds and fruit. These are longer than those of Grey Box
the broadish leaves which are greyer than those of most other local eucalypts.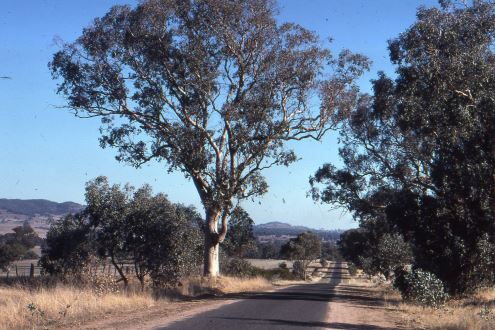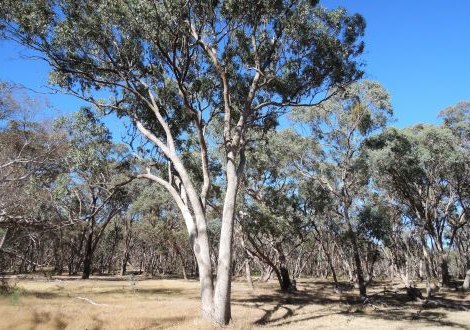 Photo 1. This White Box in Almond Tree Lane has since died after root disturbance. Bradford. 2: White Box. Dunstans Flat, Faraday.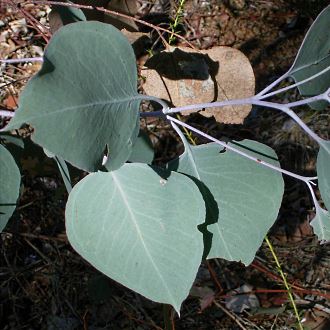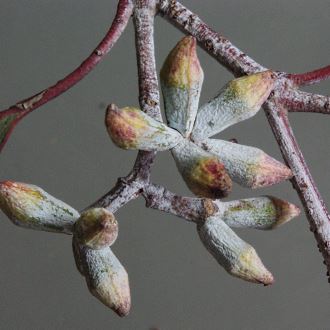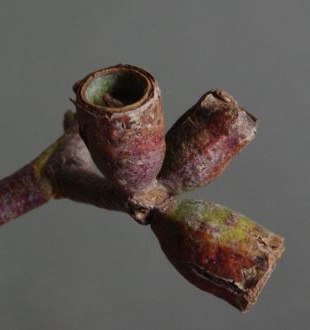 3: Juvenile leaves resemble Red Box, but are larger. Kaweka, where planted. 3,4: Buds and fruit.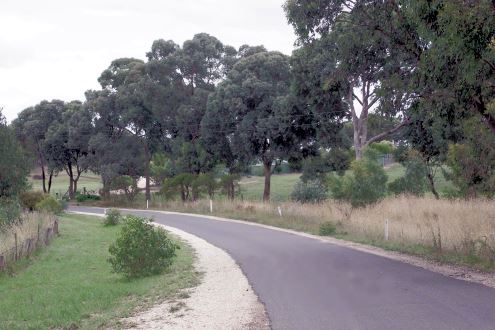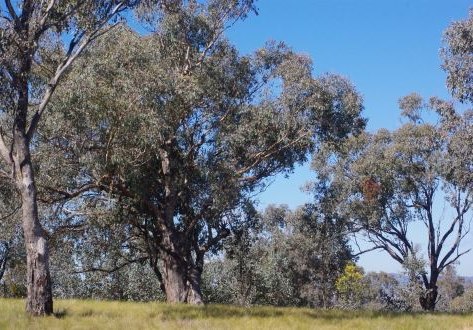 5. White Box. White Gum Road, Barkers Creek. 6: Wagga Wagga.
---