Plants of the Castlemaine District
Common Pipewort - native (Eriocaulon scariosum)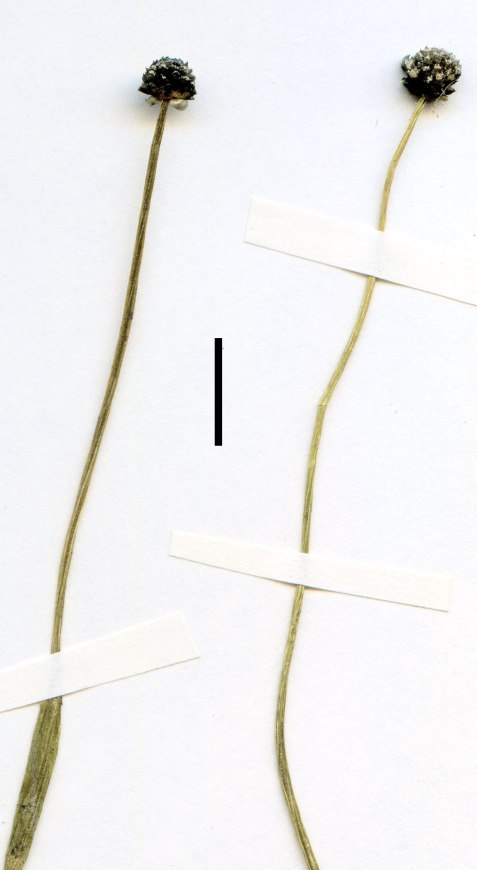 Family: Eriocaulaceae (Pipewort family).
Native of Vic. and NSW.
Occurrence: Rare. Wet areas. Recorded from the east side of Mt Alexander. I have not seen it growing.
Identification:
is a small plant with thin flat leaves which are much shorter than the flower stalk
the tiny flowers are in a terminal ball-shaped cluster.
The flower cluster resembles a small button daisy, with fringed bracts at the flower base.
VROTS: vulnerable.
Name. Eriocaulon: woolly stems.
Image: Common Pipewort flower stalks. East of Mt Alexander.

---