Family: Ericaceae (Erica family).
Native of south-western Europe.
Occurrence: Widely scattered shrub which may be locally abundant. It is an environmental weed.
Identification:
the small narrow leaves (about 5 mm long) are in rings of (usually) four around the stems
the flowers are pink to white and bell-shaped, and narrow slightly at the end
the flowers are clustered along the short side branches
it is a shrub to about 2 metres high.
This weed appears to be increasing in abundance. Its seeds can be spread by wind and water. It can also be spread vegetatively.
In a water race leak at Elphinstone it is well over head height.
Photos 1: R: Branch of Spanish Heath. Derby Hill, Maldon.
2: In flower. Harcourt. 3: Erica infested gully. Maldon.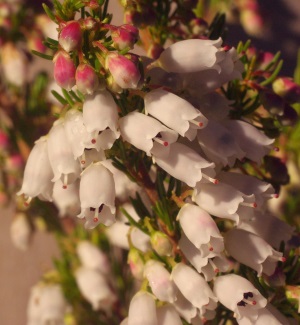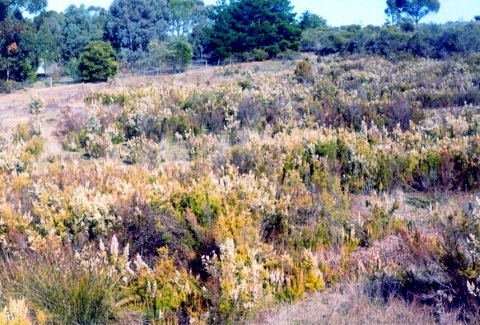 ---