Is it a native?
Weeping Love-grass - native (Eragrostis parviflora)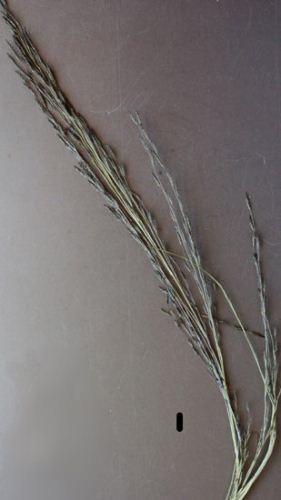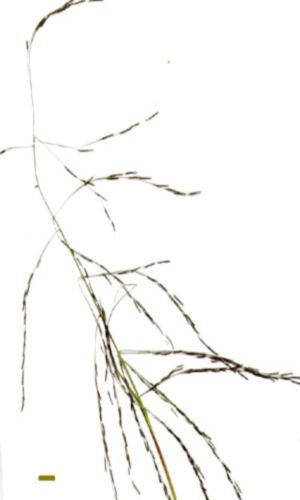 Native. Annual or perennial. C4.
Family. Poaceae (Grass family).
Usually grows in damp areas e.g. near creeks or wetlands.
Identification
an erect grass
the flower sprays become very open and diffuse
the glumes are shorter than the lemmas
the spikelets are very narrow, many-flowered, coloured dark grey-green, and held close to the stems
the spikelets appear to be pressed against the branches
the lower flower branches are whorled (i.e. ringed, several growing from the one point)
the lemmas are unawned
the leaves are folded or inrolled
the ligule is 0.3-0.6mm long and fringed.
It differs from African Love-grass in that the lower branches of the flower clusters of African Love-grass are not in whorls, and its spikelets are not pressed to the branch arms and the tussocks are much longer and denser.
eros: love; agrostis: grass, referring to the delicate flower clusters of some species; parviflora: has small flowers.
1,2,3: Weeping Love-grass. Harcourt.
---