Scale bar: 1cm.
Hairy Willow-herb - a native (Epilobium hirtigerum)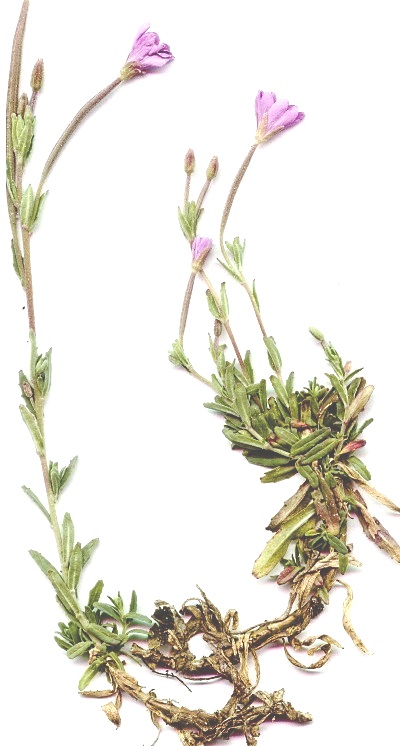 Family: Onagraceae (Evening Primrose family).
Native.
Occurrence: Widespread and moderately common.
Identification:
like other Willow-herbs, it has long, slender, stalk-like fruit, usually held erect. The petals are on the tips of the fruit
it is hairy densely hairy with long hairs, so that the plant is greyish
the leaves are mostly alternate (i.e. not paired)
it is often much-branched from the base.
Photo: Hairy Willow Herb. The greyish appearance and the alternate leaf arrangement help distinguish this plant. Castlemaine.

---