Plants of the Castlemaine District
Saloop - native (Einadia hastata)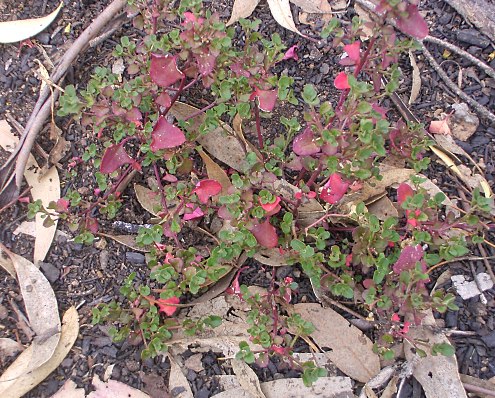 Family: Chenopodiaceae (Saltbush family).
Native.
Other names: Saloop Saltbush.
Occurrence: Not common but may be locally abundnant.
It is often short-lived and may die off over summer.
Identification:
it is (usually) a small prostrate plant to about 30cm across.
the leaves are broad and lobed at the base.
Photo 1: Maryborough Cemetery. 2: An unusually large clump, several metres across. Strangways. 3: Typical size. Strangways.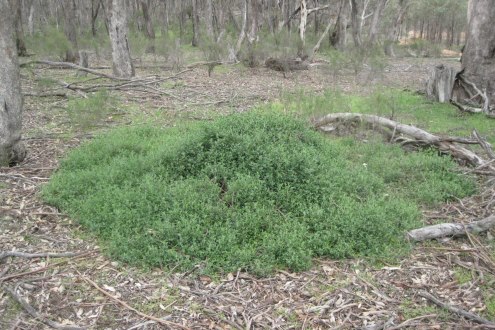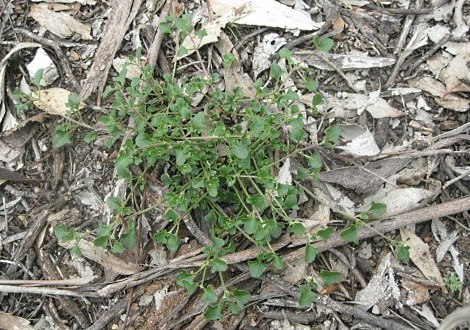 ---