Plants of the Castlemaine District
Annual Veldt-grass - introduced (Ehrhartia longiflora)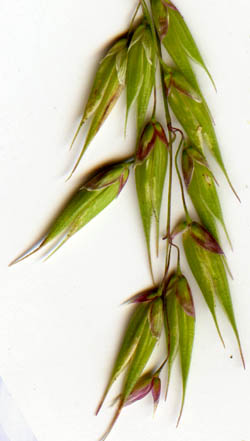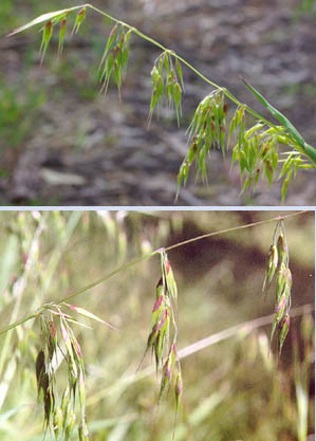 Native to South Africa. Annual. C3.
Family. Poaceae (Grass family).
Occurrence: Annual Veldt-grass is a widespread and common weed. It is common in weedy areas, and as a coloniser of disturbed bushland. It is a problem weed in the Kaweka Wildflower Reserve.
Identification
the flower cluster is an open loose spray
the glumes are much shorter than the spikelets
the two lower sterile spikelets are awned and the fertile spikelet are unawned
the leaves are flat
the ligule is 1-2mm long.
Ehrhartia: After F. Ehrhart, an 18th century Swiss botanist; longiflora: with long flowers.
Annual Veldt-grass is a distinctive grass. The glumes are about half the size of the spikelet, and are coloured a distinctive purple-red.
---