scale bar = 1cm.
Tangled Lignum- a native (Duma florulenta)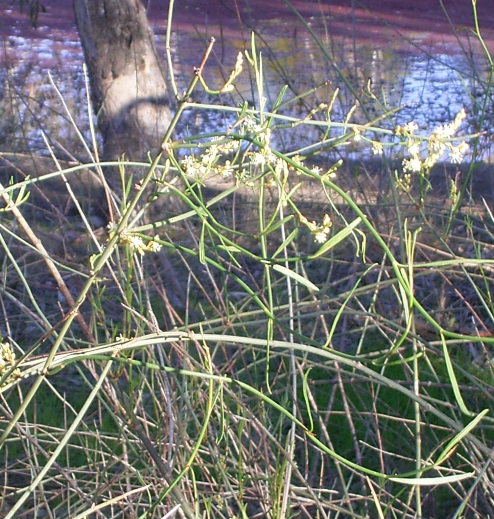 Other names: Formerly known as Muehlenbeckia florulenta and Muehlenbeckia cunninghamii.
Native to all States.
Occurrence: Widespread at the edges of swamps and streams.
Identification:
it forms a tangled, apparently leafless shrub
the leaves are narrow and soon fall off
it has small white flowers.
Name: florulenta: with abundant flowers.
Photos: 1: Kerang. Some leaves are still present. 2, 3: Moolort plains.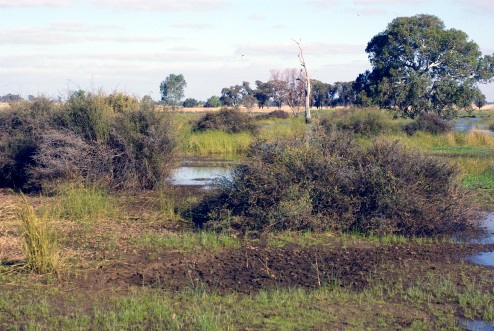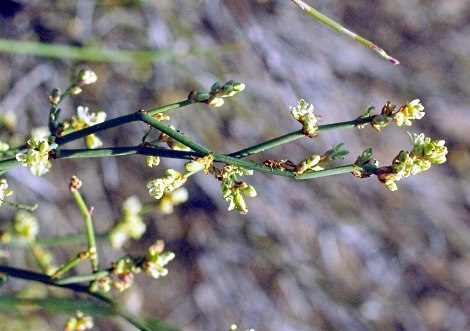 ---