Plants of the Castlemaine District.
Pale Sundew - native (Drosera peltata)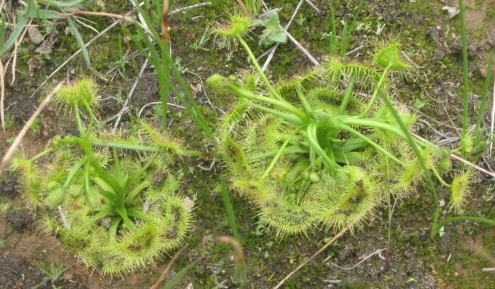 Family: Droseraceae (Sundew family).
Pale Sundew favours damp places e.g. damp gully flats or damp grassland. The leaves have sticky-insect catching hairs. Insects caught on the leaves are digested by the sundew.
It is moderately common in suitable habitats.
Identification:
it is an erect plant with sticky, insect catching hairs
the basal leaf rosette is usually present
the sepals (just below the flowers) are usually hairy
it usually grows in dampish places e.g. gully flats.
This sundew has sometime been considered one of two subspecies of D. peltata. The differences between the two former subspecies are
Pale Sundew (D. peltata) and Tall Sundew (D. auriculata) are
| | | | |
| --- | --- | --- | --- |
| | | Pale Sundew | Tall Sundew |
Photos 1: Pale Sundew. Strangways. The erect stalk is beginning to grow. 2: Eureka. 3,4: Spring Gully.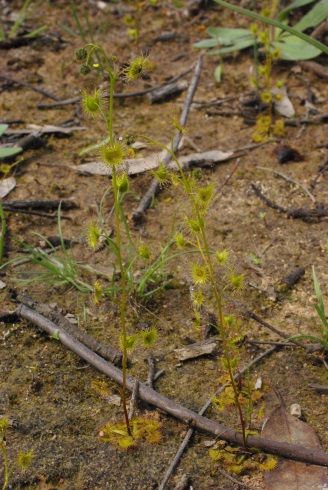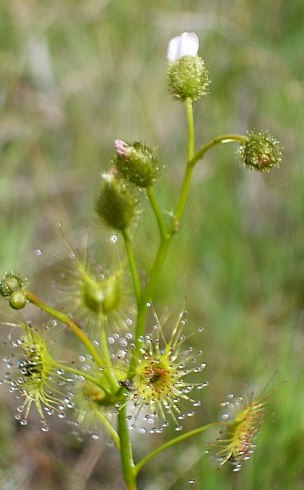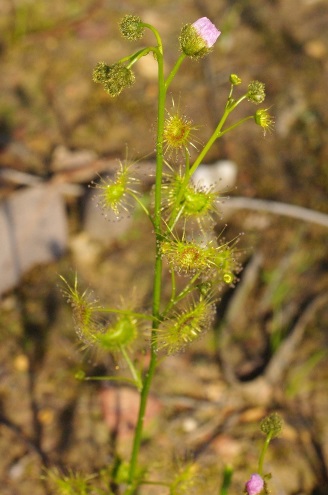 ---