Plants of the Castlemaine District.
Climbing Sundew - native (Drosera macrantha)
Family: Droseraceae (Sundew family).
Climbing Sundew is moderately common in heathy woodlands.
Identification:
it is a tall plant; the stem is too weak to hold the plant upright; it leans on other plants for support
it leaves are cup-shaped and have sticky glandular hairs which trap insects
flowers are white and larger than Drosera peltata (Pale Sundew) and Drosera auriculata (Tall Sundew) but smaller than Drosera whittakeri (Scented Sundew).
Photos 1: Climbing Sundew. Kalimna Castlemaine.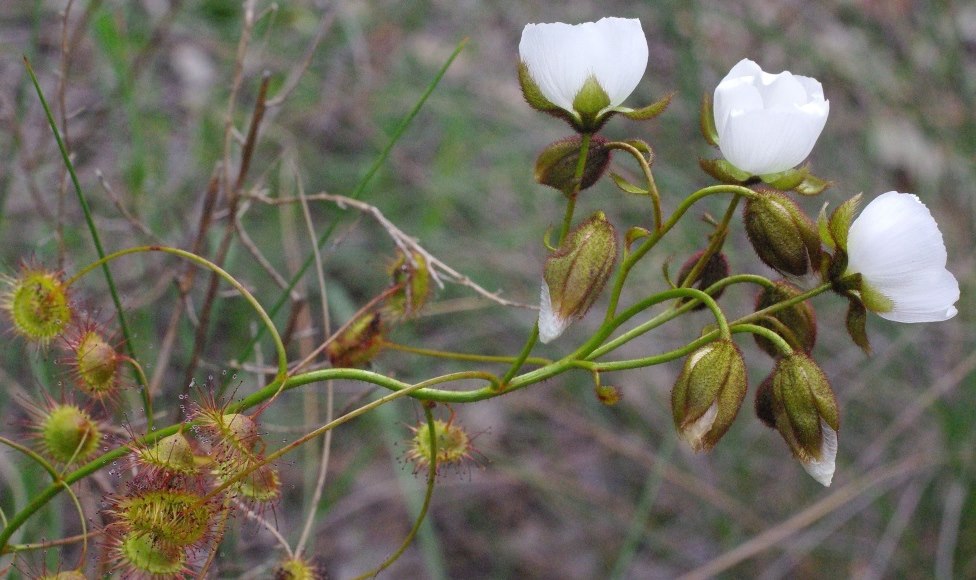 ---