Plants of the Castlemaine District
Tiger Orchid - native (Diuris sulphurea)
Family: Orchidaceae (Orchid family).
Native of Eastern Australia.
Other names: Hornet Orchid.
It is uncommon but widely scattered, and may be locally abundant.
it is a bright, clear yellow, with dark blotches
it flowers in late spring.
It is a brighter, clearer yellow than Leopard Orchid, and it flowers much later in the year than Leopard Orchid.
Photos: Tiger Orchid. Spring Gully and Kalimna.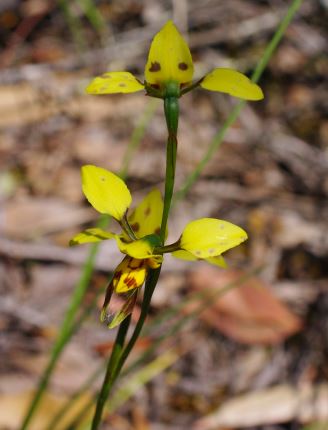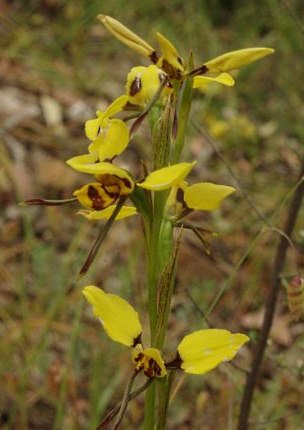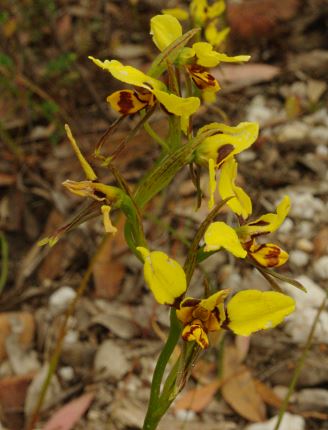 ---